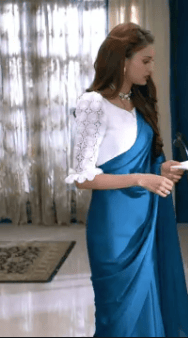 Kasauti Zindagi Kay airing on Star Plus is gearing up for some evil filled drama and much more. Komolika being back in the show is creating all kinds of havoc in the lives of Anurag and Prerna. Even though she has married Anurag through fabricated evidence she still cannot get hold of his emotions and win over his heart. This has been eating Komolika alive and instigates her to draw evil plans against Prerna.
In the upcoming episodes, Shivani will tell Prerna about Ronit and will ask her to come and see him. By the time when Prerna reaches there, he will be gone and Prerna will not be able to see him. Then Shivani and Prerna will discuss Komolika and her plans. Here, Ronit will take a knife and there Shivani will insist that she has seen Ronit.
Meanwhile, Anurag will be looking for Prerna and will find her and Shivani together. Anurag will scold Shivani for not taking proper care of Prerna and will make her sit in one place and in the meantime, Ronit will also enter the venue with a knife and his plan. Here Ronit will start cutting the rope of the chandelier. Anurag will see the chandelier coming towards Prerna and will rush in to save her.
At the right moment, he will save her and this will leave Komolika fuming. Komolika will be tempered to see this and will later hold Ronit at the gunpoint for not accomplishing his given task. Will Komolika succeed in killing Prerna?
Keep reading for more updates.