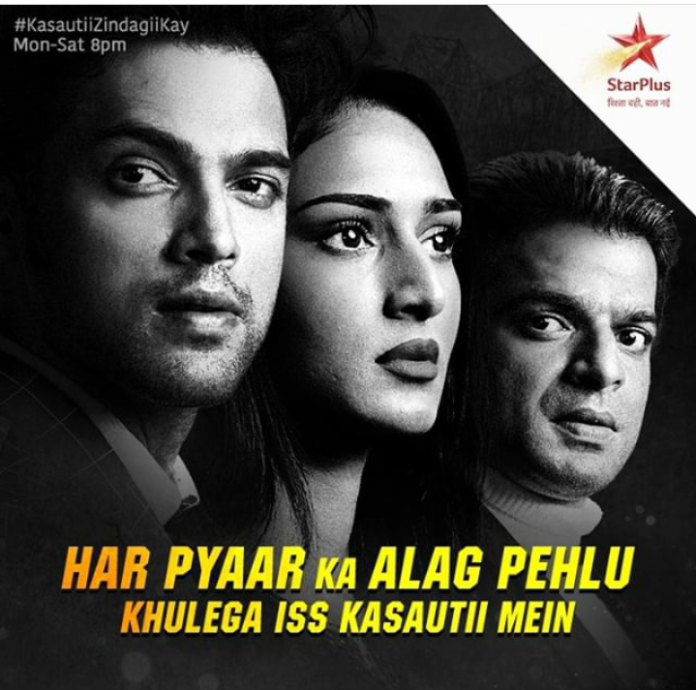 Kasautii Zindagii Kay Upcoming Story, Spoilers, Latest Gossip , Future Story, Latest News and Upcoming Twist, on Justhowbiz.net
The episode starts with Prerna apologizing Shivani that 8 years back she left them in a difficult situation. She says that everything changed in a day and recalls Anurag pushing her into river. She also says about him giving their three days old daughter to orphanage. She says that everything happened so fast that she got so weak. She says that she couldn't think straight and Bajaj took her abroad in order to make her strong. She says he was worried that she would once again fall weak if she was there. She apologizes for not keeping a watch on them. Shivani asks her not to say so and apologizes for shouting at her. She says that she can understand her situation and that's the reason she couldn't reveal anything to them. She recalls the time when she was very tensed and she kept asking the reason. She says that she was worried for the same and informed their mother whenever she gets tensed. Prerna asks them to give her sometime as all this is so sudden for her and leaves.

Komolika is discussing about hurting Prerna when Mohini and Niveditha comes. They both offer to help Komolika. Mohini is angry at her for long and Niveditha wants to take revenge for snatching her CEO position. Komolika accepts happily and also gives back Nivedhita's CEO position to her. She asks Ronit to only concentrate on his marriage life from now on. She asks him to bring Shivani there luring her with words and asks her to stay there till the marriage.

Veena and bhabhi comes there and gets happy seeing them reconciled. Prerna says about Ronit and Shivani but gets shocked knowing that the whole family knows about it. They all supports Shivani and says that Ronit is a good person who helped them for 8 years. On the other hand Moloy takes help from Kaushik to find the truth. He says about Shivani and Ronit's relationship 8 years back and asks him to find if Ronit still loves Shivani. Kaushik asks him to not worry and promises him to find the truth. He says that he will ask few questions to Ronit and asks him decide himself with his answers.

Bajaj is lost in thoughts when Prerna comes there. Bajaj says about what the reporter said and asks what happened. Prerna feels helpless as she has ditched the family while drowned in her sorrows that made Komolika and Ronit to trap them. She blames herself for the condition but resolves to solve it soon.

Precap : Komolika announces Ronit and Shivani's engagement the next day. Prerna says yes for the relation shocking everyone.