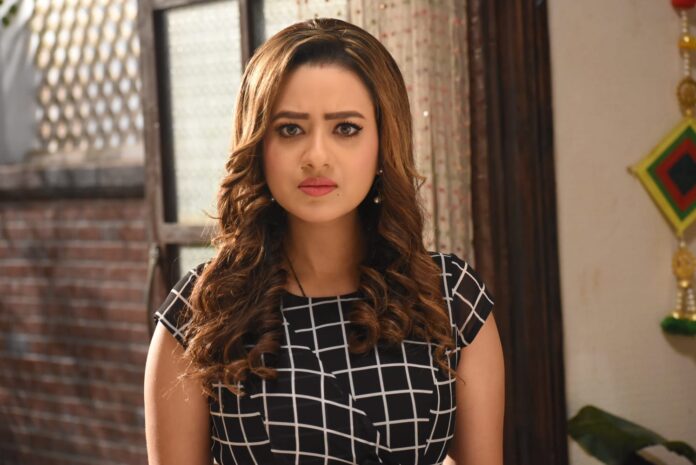 Anupamaa Spoilers, Upcoming Story, Latest Gossip , Future Story, Latest News and Upcoming Twist on Justshowbiz.net
Rajan Shahi 'Anupama' is gearing up for major twist ahead. In the upcoming episode, Kavya will seek Anupama's help to make her relationship with Vanraj. She will ask Anupama to support her. Anupama's reply is awaited. Other side, Vanraj will learn about Anupama joining hands with Kavya. He will find Anupama wrong. What new turn Vanraj and Anupama's disagreement will take, will be intriguing. Keep watching the show mon-sat on Star Plus and Hotstar.
So far in the episode, Kavya returns back on the occasion of Makar Sankranti. Nandini asks Samar she just hope Vanraj don't shout at Kavya. Samar says to Nandini that Kavya is wrong. Nandini defend Kavya. Pakhi says Shah Family keeps witnessing drama. Kavya says to Vanraj that if she is not happy than she won't let anyone stay happy. She adds she won't let Vanraj live in peace. Vanraj angrily walk out of the place. Kavya destroys the decoration out there. Anupama think one do anything for Family happiness but Vanraj and Kavya is different.
Kavya goes behind Vanraj and says only he don't have a copyright to get angry. She adds she too can get angry. Vanrah think where he is trapped. Kavya says Shahs don't value her. She gets irked thinking Vanraj misbehaved with Nandini. Kavya says Shahs have to value her at any cost because she is back. Samar says to Nandini that Kavya's action is making her to distance from the family. He adds because of her action he fail to support her. Later, in front of Anupama and Anuj Malvika takes a stand for Vanraj. She says Kavya and Vanraj's relationship is toxic. Malvika says in the fight of Kavya and Vanraj, Kavya is wrong.
Stay tuned with us for more TV news, spoilers and latest updates