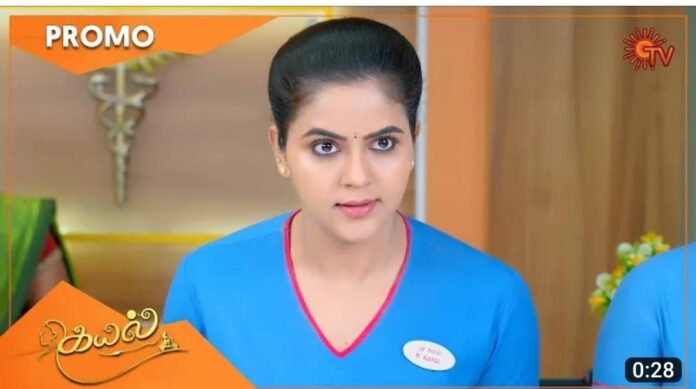 Kayal Spoilers, Upcoming Story, Latest Gossip , Future Story, Latest News and Upcoming Twist on justshowbiz.net

Sun TV's popular show "Kayal" currently deals with Kayal trying to solve Devi's issues. Earlier its seen that Kayal failed to collect the money to buy Jewels. Now it will be seen that Kayal to give a fitting reply to Gayathri
In the previous episode we saw; Dharmalingam plan was backfired. Moorthy came there to give biriyani to him. Vadivu insulted him there. Moorthy had an argument with Dharmalingam over this issue. Dharmalingam complained to him that he gave that order to improve his carrier but he faced loss because of him. Moorthy asked him why did he gave that order to him even after knew that Bhai's intention? Dharmalingam stayed silent there.
Vadivu tried to humiliate him there. Meeter supported Moorthy there and gave a fitting reply to her. She badmouth about Kamatchi's character. He scold her for it. Later, Kayal went to meet Ezhil after hearing his state. Gayathri argued with Kayal for visit her house. Aarthi argued to separate her from Ezhil. Kayal warned her that no one able to separate her from Ezhil
In the upcoming episode viewers will see; Ezhil will get happy to see Kayal supporting him. Later, Vadivu will create a scene in the hospital. She will humiliate Kayal in the hospital for being a friend of Ezhil after he engaged to Aarthi. Kayal will warn her to leave from there. Vadivu will slips down. Gowtham will decide to use that situation against Kayal
What will happen next? Will Dharmalingam plot against Kayal? Will Kayal accept Ezhil's love?
In the upcoming episode will answer to our all questions stay tune with our space for more updates.