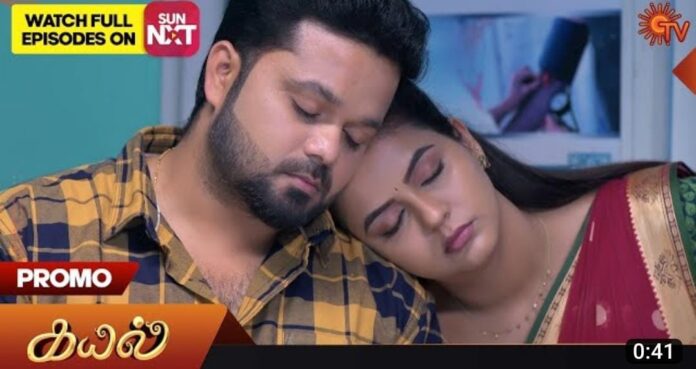 Kayal Spoilers, Upcoming Story, Latest Gossip , Future Story, Latest News and Upcoming Twist on justshowbiz.net

Sun TV's popular show "Kayal" currently deals with Kayal trying to solve Devi's issues. Earlier its seen that Kayal failed to collect the money to buy Jewels. Now it will be seen that Kamatchi will pray god to unite Ezhil and Kayal
In the previous episode we saw; Ezhil pretended like being close with Kayal to irritate Dharmalingam. Kayal acted with him. Dharmalingam informed Gayathri everything on phone. Later, Kayal asked Devi to return home but she was adamant not to leave. Meanwhile, Dharmalingam informed Gayathri that Ezhil risked his life to save Devi.
Gayathri lashed out at them for accusing her son. Ezhil provoked his mom against Dharmalingam. Meanwhile, Vedhavalli provoked Vignesh against Devi. Vignesh slapped Devi for met her mom alone. Shalini supported Devi and lashed out at Vignesh.
In the upcoming episode viewers will see; Ezhil will insult Aarathi and clear with her that he don't have feelings on her. Aarthi will try to commit suicide in love failure. Dharmalingam will save her.
He will advise her to snatch Kayal's happiness and love from her. Later, Ezhil and Kayal will fall asleep in sitting position. Kamatch will admire their Jodi. She will pray God to unite them.
What will happen next? Will Dharmalingam plot against Kayal? Will Kayal accept Ezhil's love?
In the upcoming episode will answer to our all questions stay tune with our space for more updates.