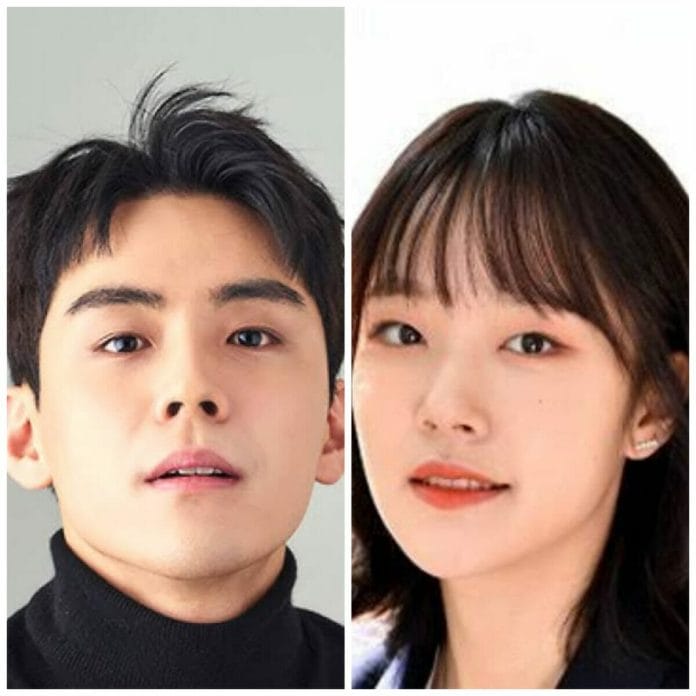 Actor Kim Do Hoon and actress Chae Won Bin will be starring together as rivals in the upcoming one act rom-com drama "Confession Attack" !
On September 7, KBS announced Kim Do Hoon and Chae Won Bin as the lead actors of the highly anticipated 2023 KBS Drama Special "Confession Attack." The upcoming one act campus rom-com drama is the seventh installment of the 2023 KBS Drama Special series.
"Confession Attack" is a campus drama that tells the story of two genius university students, Cha Seok Jin and Kang Kyung Joo , who are rivals in ranks at their university. Their paths intersect at a drinking party and an unexpected confession attack by Cha Seok Jin changes the lives of both.
Actor Kim Do Hoon, who has impressed the viewers in the ongoing drama "Moving" , will be playing the lead role of Cha Seok Jin, an organized and disciplined university student. His daily life is planned meticulously prioritizing physical and mental well-being. Despite his diligent efforts, he forever remains second-ranked student on campus.
Actress Chae Won Bin who is currently impressing the viewers in the ongoing KBS drama "My Lovely Boxer" is all set to take on the role of Kang Kyung Joo, an unwavering hard working first-ranked student who juggles multiple part-time jobs without compromising her academic excellence.
The life of Cha Seok Jin and Kang Kyung Joo takes an unexpected turn during an evening with drinks when he spontaneously confesses false love to Kang Kyung Joo in an attempt to waver her.Cha Seok Jin's "confession attack" challenges the future-focused mindset of Kang Kyung Joo and her indifference toward campus events.
The Upcoming 2023 KBS Drama Special Series "COnfession Attack" is scheduled to premiere on KBS 2TV this October.Stay tuned for more updates!