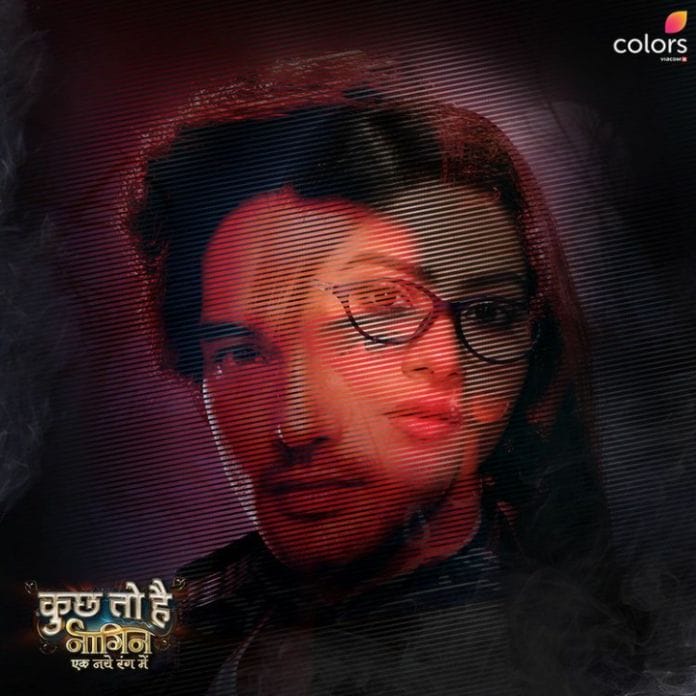 Kuch To Hai Naagin Ek Naye Rang Mein Upcoming Story, Spoilers, Latest Gossip , Future Story, Latest News and Upcoming Twist, on Justhowbiz.net
Episode begins with Priya and Swati reaches Rehan's restaurant. Priya says she really liked the atmosphere of this place and thanks Arnav. She goes to meet the Manager. Manager tells Priya to learn the work and she should not attend any customer today and tells her to tie her hair while cleaning. Mohit gets surprised seeing Priya and asks her to make coffee for him. Priya says today she has just to do cleaning according to Manager. He says he will handle the Manager and tells her to make coffee for him. Arnav and Swati plays blink game and Rehan disturbs them and asks Arnav to save him from Tina.Priya was taking the coffee to Mohit.
Few guys teases and troubles Priya. Mohit comes her and tells her to ignore them. Those guys throws ball on Priya and the coffee pours on Mohit. She apologize to him and Sowmya takes him from there to wash his clothes. Those guys asks why Rehan is alone. Rehan introduces Priya as his girlfriend. Mohit asks what is he doing and says she is their staff. Rehan says love at first sight for him and holds Priya's hand saying he can even die for her. She shocks hearing him.
Tina was about to faint and Sowmya holds her.Priya says there must be some misunderstanding and asks what's happening here. Rehan asks what's happening here and who is the owner of this place. Mohit says it's Rehan's restaurant only. Rehan takes Priya out of the restaurant.Tina says Rehan betrayed her because he was her boyfriend. Sowmya says Rehan never dated Tina. Arnav says everything was strange and Rehan's sudden confession too.
Priya says Rehan spoiled her first day at restaurant. He says she should thank him for saving her from those guys. She says she reads face too and says she knows that he used her to save himself from Tina. She says she wants Tina to know his truth. He says she has to become his girlfriend and has to stay with him always. She says she won't do that and Tina is harmless for him. He says like she said Tina deserves someone better so she should help her by helping him. She agrees to become his girlfriend to save her job and says she has one condition. She says he should not touch her and he should not cross his limits. He says he is not interested in her so he won't touch her even if she wants. Rageshwari sees them.
Sowmya says Mohit should be happy for Rehan. Mohit says Priya is orphan and they should protect her from Rehan. She says he is talking about her brother and Priya knows to take care of herself. He says Rehan behaves like animal sometimes. Priya and Rehan comes there. Rehan calls his staff and says Priya will handle the cash counter from today. Soumya smiles hearing him. Tina calls Sowmya and Sowmya passes the mobile to Rehan. Tina says Priya doesn't match his standard and he puts the mobile on water which shocks Sowmya.
Rehan gives money to Priya and tells her to act like his girlfriend. She says her working time didn't finished yet. He tells her to pick the money and tells her to go to shopping so she can become his standard. She returns the money and tells him to not disturb her. He locks the door and wonders why he is not able to control himself whenever she is around him. She opens the door using her power and he shocks seeing that and asks how she opened the door when he have the key. She thinks what to say and notices spare key and says she used that. Mohit comes there and asks is everything fine. Rehan asks from when he become this much caring person.
Pam was talking to her friends. Sowmya stops her and tells her to talk to Swati's family. Siddharth says they are going to fix engagement date party. Shashank says they should fix Sowmya and Mohit's engagement date too. Rageshwari was selecting jewels to wear in the party. Siddharth mocks her then changes the topic. Rageshwari asks is Priya also attending the party. Priya says she has work to do. Swati says she can talk to Rehan for her leave. Siddharth says Priya also their family member now so she should attend the party.
Rehan comes to Swati's house and says she came to pick Priya because she is his official girlfriend. Rageshwari says she won't give permission for this. Siddharth asks why she is behaving like this. Swati says Rageshwari overreacting. Priya says nothing is there between them. Ruhi gets relieved hearing her. Rehan takes Priya with him.
Priya tells him to take selfie with her saying Tina watching them. He thinks he can't do that and tells her to take picture from his mobile and asks her to use back camera. She clicks their picture and he doesn't let her see the picture to stop her from seeing the change of his eye colour.
Rageshwari tells Pam that Swati is lucky to get her as mother in law. Sowmya talks about her and Mohit's marriage. Mohit gets uncomfortable hearing her and searches Priya. Rehan drinks a lot. Priya tells him to enjoy his boring company. Rehan sees Tina. Mohit says it's time for dance. Tina tells Rehan that she was searching him only. He avoids her. Everyone starts to dance. Aru wonders where Mini went leaving her alone. Mini waits for Anonymous team leader and gets afraid seeing someone's shadow.
Episode ends.
Precap – Rehan dances with Priya without touching her.