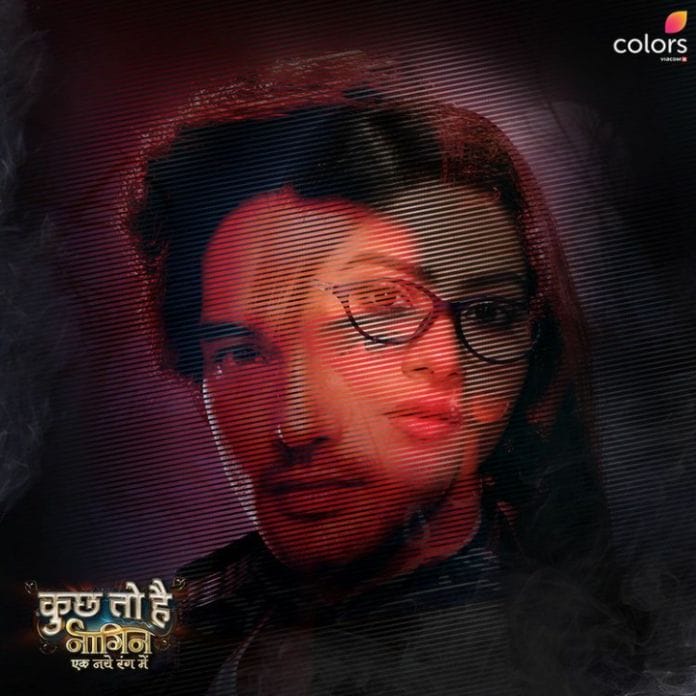 Kuch To Hai Naagin Ek Naye Rang Mein Upcoming Story, Spoilers, Latest Gossip, Future Story, Latest News, and Upcoming Twist, on Justhowbiz.net
Episode begins with Rehen escapes from the house while dancing. Arnav says Rehan was here only then what happened to him suddenly and where he went. Sowmya thinks she also wants to know that only. Rehan reaches forest and screams. Priya hears his voice and wonders from where this voice coming. He loses his control and tries to attack her and she tries to save herself from him. He was about to bite her neck but he could not able do that and she loses her consciousness. He wonders what's stopping him from attacking her and says he is trying to find the source of his powers but why she is interfering in his life and says he doesn't want to lose her and he doesn't know why he is feeling like this.
He picks her and lays her on the bed and says he is doing this because she should not remember anything which happened tonight. He tries to kiss her and escapes from there. Sowmya gives her and Swati's shopping list to Pam. Pam asks what about her shopping. Sowmya says they are brides not Pam. Arnav says he got his visa so he has to leave next week. Pam says then his marriage has to happen within a week.
In engagement party, Shashank teases Arnav. Mohit asks Rajeshwari about Priya. She says Priya is not well so she is taking rest now. Sowmya asks Mohit that why he is drinking a lot today but he avoids her. Pam asks Sowmya to bring Rehan saying everyone waiting for him. Rageshwari reaches that place again and says Rehan has to kill Priya to become most powerful person and he will kill her so she has to save her no matter what.
Sowmya gets worried seeing Rehan and asks what is happening with him. He says he also don't know what's happening with him and shows that note to her. She says it's indicating today's date only and says seems like something going to happen with him. He tells her to go downstairs and assures her saying nothing will happen to him. She cries hugging him. He tells her to concentrate on her engagement and she leaves the room.
Priya wakes up and learns that Swati's engagement happening today and recalls yesterday's incident and says Rehan is evil and she has to save everyone from him. Rageshwari stops her from leaving the house saying Priya's life is in danger not other's life. She locks her inside the room. Priya says she can open the door by using her powers. Rageshwari asks her to promise her that she won't do that. She thinks today full moon day so today Rehan will try to drink Priya's blood to get powers.
Aru tells Mini that today something special going to happen so they should inform Anonymous team leader about it. Pam tells them to find Rageshwari. Aru calls Anonymous team leader and informs about the specialty of today. He asks something strange happened or what. They tells them that Rageshwari missing now and also informs about Priya and her tattoo.Priya wonders how to escape from the room without using the powers.Rehan nails becomes huge and black so he wears gloves.
Sowmya says Swati is Arnav's first love and he never sees anyone except her. She asks Mohit that why he is drinking so much today. He says it's special day for them so she should drink too. Arnav says Rehan is here and teases him. He says they should start ring ceremony before he goes again. Swati asks about Rageshwari. Rageshwari says she is here only. Rehan tells Sowmya to do the engagement as soon as possible. Arnav and Swati exchange rings and everyone claps for them.
Arnav announces that today Mohit and Sowmya's engagement going to happen too. Pam gives the ring to Mohit and he recalls his dance with Priya and says he can't marry Sowmya. He says finally he got guts to say the truth and says he doesn't love Sowmya. She says he drank a lot that's why he is saying all this. He says his life become joke and asks Arnav to understand him because he knows about love at first sight and says same happened with him too and says he loves Priya.
Sowmya shatters hearing Mohit. Rehan gets angry and escapes from there and Rageshwari notices that he is missing. He meets Priya. She says she knows his truth and she saw him yesterday. He says he also knows her true face and says now everyone knows about her and Mohit's secret affair and says she snatched Mohit from Sowmya. She says he is blaming her deliberately because she knows his truth and says he is an animal not human being. He asks what's happening between her and Mohit. She says she doesn't have any relationship with Mohit.
He apologize to her for scaring her and says he didn't choosed this life for him and says he also wish to live like others but he can't and says she can't understand him and his curse. He says he loves Sowmya so much and his sister can't live without Mohit and asks her to help him. She asks how can she help him. He asks her to tell everyone that they are going to marry.
Episode ends.
Precap – Rageshwari says tonight Rehan will become evil fully because of his curse.