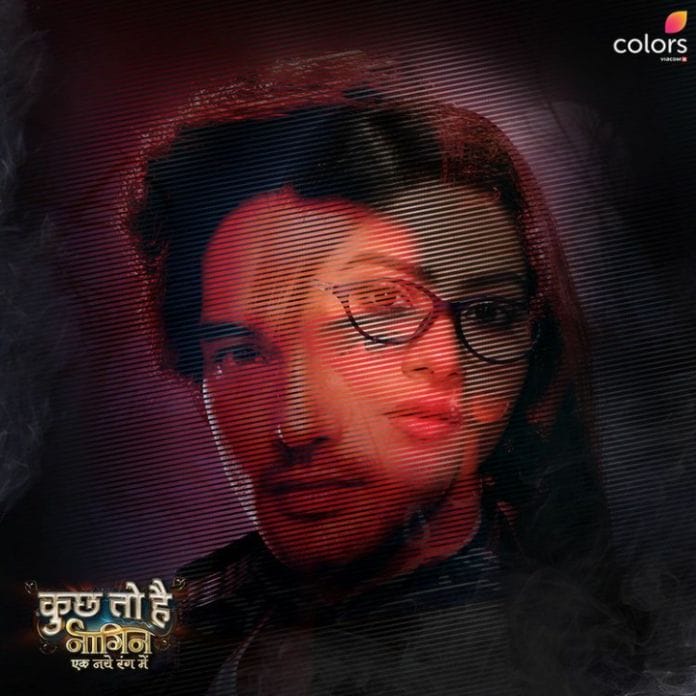 Kuch To Hai Naagin Ek Naye Rang Mein Upcoming Story, Spoilers, Latest Gossip, Future Story, Latest News, and Upcoming Twist, on Justhowbiz.net
Episode begins with Priya asks Rehan that in which way she can help him. He asks her to tell everyone that they are going to marry each other. She asks why she will marry him. He says they are not made for each other so he is just asking her to lie to everyone because everyone thinks she snatched Mohit from Sowmya. She says Mohit loves her that's not mean she also has feelings for him and says she become easy target for everyone that's why everyone keep blaming her. He apologize to her and says he rarely apologize to anyone. She says she won't dance hearing him because she is not that kind of person.
He says he knows that she is not that kind of person. She agrees to help him and asks him to promise her that he won't hurt her family. She says she will tell everyone that they are going to marry each other. He thanks her and takes her to his room using his power. She gets surprised for a second and he gives dress to her and tells her to get ready soon. She asks him to get ready too and says she wants impressive proposal not boring one like him. He looks at her for a second and leaves the room.
Rehan comes downstairs and says every misunderstanding will be cleared soon. He promises to Sowmya that everything will become fine. Swati tells Arnav to calm down and not worry about anything. She searches Rageshwari and tells him that her mother missing so they both goes to search her. Rehan says Priya's arrival will solve every problem. Mohit says he wants to talk to Priya once but Rehan says Mohit can't talk to her now. Priya comes downstairs.
Rehan says her presence is enough to change everything for him and says he is selfish so he won't hesitate to express his feelings and says they are made for each other and no one can come between them and asks will she marry him. Everyone shocks hearing him. Mohit tells her to say no. Priya says seems like he misunderstood and says she knows that he is doing everything for his sister so she won't blame him. She says she knows that we can't see our dear ones in hurt but she has no feelings for him because she loves Mohit.
She recalls how she learnt that someone kidnapped Rageshwari and that kidnapper warned her to do what that person wants her to do. She says Mohit should have showed this guts long back and says she is also selfish so Sowmya has to accept her and Mohit's relationship. Mohit says his feelings are not one sided. Guests badmouth about Priya. Rehan uses his power and stops the time and picks Priya and takes her from there. Later everyone wonders where Rehan and Priya went.
Arnav and Swati finds Rageshwari and unties her. Rageshwari realises that full moon going to visible soon and it's dangerous for Priya. Rehan says Priya deceived him by lying to him. She says she had reason to do that and he won't understand that and says she is not wrong and runs from there. He loses his control and turns into Adisaath. Priya calls Rageshwari and asks how is she doing now.
Rageshwari says she is fine now and hears Rehan's voice and tells Priya to run from there. Rehan comes in front of Priya with his wings and says he told her that he loves his sister so much that's why asked her to help him. She asks him to listen her once otherwise he will regret later. He sees tattoo on her back. Rageshwari notices that moon become red and says Rehan going to become evil fully because of his curse and she has to save her daughter no matter what.
Rehan hurts Priya and says she is going to die now and no one can save her now. She thinks she won't use her powers now because she promised Rageshwari. He bites her neck and she loses her consciousness and he escapes from there. Rageshwari comes there and asks Priya to open her eyes. Priya slightly regains her consciousness and says she didn't used her powers today.
Rageshwari says she can't live without Priya. Rehan too loses his consciousness. Sowmya locks herself in the room. Pam and Shashank gets worried for her and consoles her. Rageshwari takes the unconscious Priya to that place. She says she stayed away from Priya because she wanted her to stay alive and asks that person to save her daughter's life. Priya drowns and Rageshwari shocks seeing that. Sowmya asks about Rehan. Pam says he loves Sowmya so much so he won't go anywhere leaving her. She tells Pam to find Rehan. Rageshwari says she will kill everyone using the power she got from Priya's father if that person doesn't save Priya then.
Episode ends.
Precap – Rageshwari wants Priya to take revenge from Rehan.