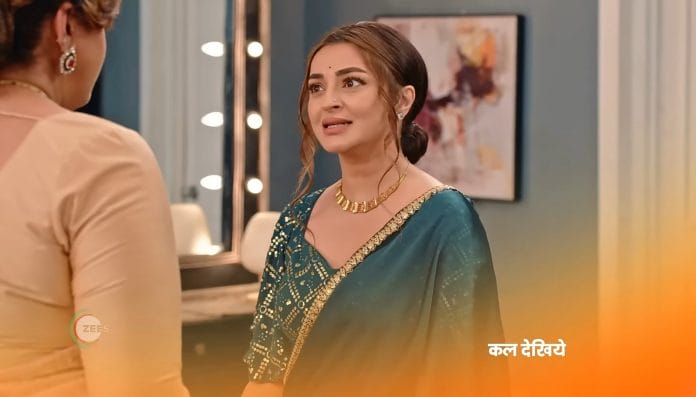 Kundali Bhagya Spoilers, Upcoming Story, Latest Gossip , Future Story, Latest News and Upcoming Twist on justshowbiz.net
Shraddha Arya starrer Kundali Bhagya is one of the top Zee TV show. It has been around for a long time now and it was an audience favorite at all times. Now, Rajveer and Preeta reached Mumbai so it will be interesting to watch that what going to happen in the future episodes.
Earlier it's seen that, Preeta recalled that how Srishti told her to not go to Mumbai because that city snatched many things from them. But Preeta decided to return to Mumbai for Rajveer's sake. She asked God to return everything which she lost, including her memories. Palki told Preeta and Rajveer to go to city hospital.
Preeta went towards the bus. Palki's duppata got stuck on Rajveer's watch and he removed it. She told him that everyone is his responsibility and left from there. Shaurya recalled Preeta's words when he saw his phone. He decided to party in Mumbai club and left from there. Later, Palki stopped Shaurya's jeep and she scolded him for driving, without seeing the kids who were crossing the road. Shaurya yelled at her.
After some time, Palki met her bua first. Then she went to her house. Her father said that now he can proudly say, a compounder's daughter become a doctor. Palki's mother got angry that she don't know Palki was coming. Palki's sister Mahi took Palki from there.
In the upcoming episode, Palki will tell Mahi that sometimes she also feel their father show extra care towards her. Other side, Nidhi will scold Rakhi for breaking the vase while cleaning the house. Preeta will inform Palki that Rajveer is not a doctor.
How Palki will react now? Why Palki is feeling like that? Will Rakhi defend herself?
All these questions will be answered in the upcoming episodes.
To know what will happen next in your favorite show Kundali Bhagya, stay tuned to this space.