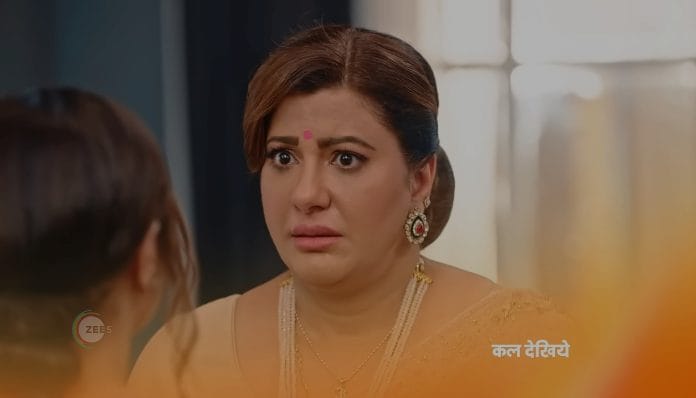 Kundali Bhagya Spoilers, Upcoming Story, Latest Gossip , Future Story, Latest News and Upcoming Twist on justshowbiz.net
Shraddha Arya starrer Kundali Bhagya is one of the top Zee TV show. It has been around for a long time now and it was an audience favorite at all times. Now, Rajveer and Preeta coming to Mumbai so it will be interesting to watch that what going to happen in the future episodes.
Earlier it's seen that, Shaurya argued with street homeless people. Karan and Rishabh came there. Those people complained about Shaurya to Karan. They claimed that Shaurya drived his jeep on their house and destroyed it. Shaurya said that, they did wrong by living in footpath. Karan yelled at Shaurya. Shaurya apologized to those people on Karan's behest and left from there.
Karan paid for their damage. Other side, Rajveer and Preeta get on the bus. She told him that she feel protected, in his presence. He thought, he is her son, that's why she is feeling like that. She said that she went to Mumbai in the past too for her physiotherapy training. And she don't remember when Srishti got married. He thought he can't call Preeta as his mother due to Karan and he won't forgive Karan for that.
Karan called Nidhi and complained about Shaurya to her. He told her to teach good values to Shaurya. Nidhi video called Shaurya and told him to avoid Karan, until Karan gets busy with business. Rakhi heard everything. Shaurya left for farm house with his friends. He thought he hate Preeta and Karan.
In the upcoming episode, Rakhi will tell Nidhi that there must be some reason that's why Preeta left Shaurya. Nidhi will tell her that she is thankful to Preeta for giving birth to Shaurya, but she brought up Shaurya in these 20 years.
Other side, Shaurya will collide with Preeta and drop his phone. So he will bend to take the phone. Preeta will bless him, assuming that he touched her feet.
How Shaurya will react now? What Rakhi will reply to Nidhi?
All these questions will be answered in the upcoming episodes.
To know what will happen next in your favorite show Kundali Bhagya, stay tuned to this space.