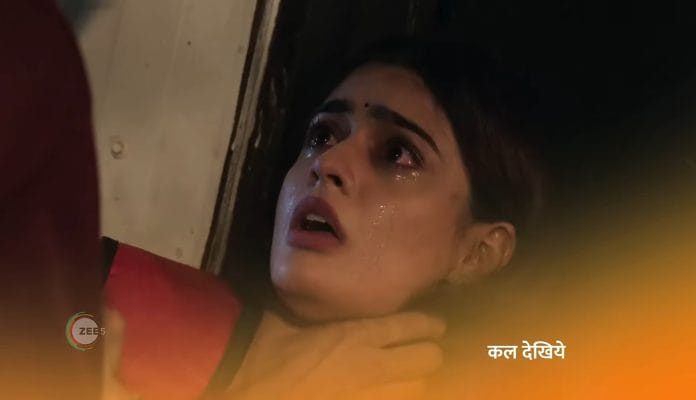 Lag Ja Gale Spoilers, Upcoming Story, Latest Gossip , Future Story, Latest News and Upcoming Twist on justshowbiz.net

Zee TV's recently launched show Lag Ja Gale stars Namik Paul and Tanisha Mehta in lead roles. The show tells about the journey of a self made young Punjabi hotelier Shiv Dhooper and a hard-working Maharashtrian girl, Ishani Kulkarni. Currently the show is gearing up for more drama.
In the previous episode, She informs Kiran that Ishani and the blackmailer are not the same person. Kiran instructs him to open his eyes and face reality. Sulochana and Rachna return to their home. Ishani notices Rachna is dressed in her clothes. Rachna is questioned. Rachna claims she dressed up in Ishani's attire for an audition. Ishani requests that Rachna return it to her.
Rachna notices Ishani's phone and is concerned that Ishani will read the message. She intends to switch the sim. Rachna informs Sulochana about the change in sim. Bhupen informs Meena that Aniket likes Ishani and has already proposed to her. Bhupen claims that he is unable to apprehend Aniket. Meena proposes that he show Aniket the footage of Shiv and Ishani so that he will come to meet her and they will be able to catch him.
Sulochana, according to Meena, possesses the footage. Bhupen requests that she join hands with Sulochana in order to remove the video from her. Sulochana screams at Ishani for interrogating Rachna about the kurta. Rachna takes advantage of the opportunity to replace her sim. Aniket is still looking for Ishani. Ishani notices the money and confronts Sulochana. Rachna claims she earned the money. Shiv summons Ishani to remove everything.
Aniket also addresses her as such. She receives Aniket's call and misidentifies it as Shiv's. Ishani requests that Aniket not call her again. Aniket sobs and smashes things. Aniket threatens to kill Ishani if he cannot find her. Sulochana meets Meena. She requests that Sulochana provide her the footage of Shiv and Ishani. Sulochana demands Rs. 5 lakh from Meena. Meena hands her the cash. Sulochana remembers her insult and removes Meena's jewellery from her neck.
In the upcoming episode, Aniket hurts Puja. Ishani sees him. He follows Ishani and attacks her. Ishani feels he is Shiv and gets shocked.
To know what happens next stay tuned to Lag Ja Gale on Zee TV/Zee 5 app and this space.