Star Plus show Kahaan Hum Kahaan Tum is gearing up for major drama ahead with Sonakshi learning a shocking truth about Rohit.
Sonakshi will learn from Mahesh that Ravi is innocent and Rohit has framed him to catch the real culprit.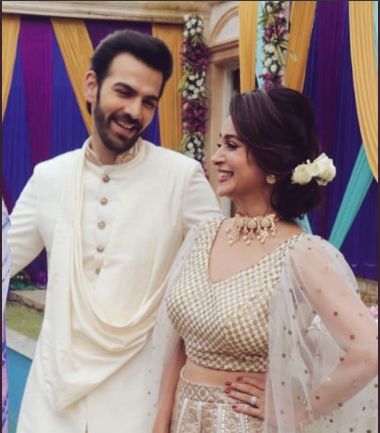 Rohit on his way to Sangeet venue praises Sonakshi and her look. Mahesh gets envy and speeds the car. Yk, Rohan ask Mahesh to slow the down car. Ahead, Pulkit tells to Sonakshi that Rohit and others met with an accident. Sonakshi worries for Rohit and rushes to meet Rohit and at the same time Rohit, YK, Ajit and Rohan presents a surprise performance for Sonakshi. Sonakshi gets impressed and later, Mahesh tries to attack Sonakshi again.
Sonakshi sees Mahesh walking close to her and ask him the reason for walking closer to her. Mahesh lies to her and says Rohit ask her to stay close to her so that stalker can't harm her. He further tells to Sonakshi that Rohit has framed Ravi to catch the real culprit, Sonakshi gets shocked hearing Rohit's lie.
Now in the upcoming episode will see, Sonakshi will go to confront Rohit.
After learning about Ravi, Sonakshi will go to Rohit and will ask him why he didn't share with her the plan he made to trap the culprit. Rohit will try to explain Sonakshi but Sonakshi will refuse to hear him and will get angry with her. Here, Mahesh will get happy seeing their fight.
It will be interesting to watch Do Rohit and Sonakshi is planning against the stalker to trap him and faking the fight or Ronakshi is really fighting with each other. Well,  keep watching the show mon-fri on Star Plus to find out the answer.
Stay tuned with us for more news, spoilers and latest updates.