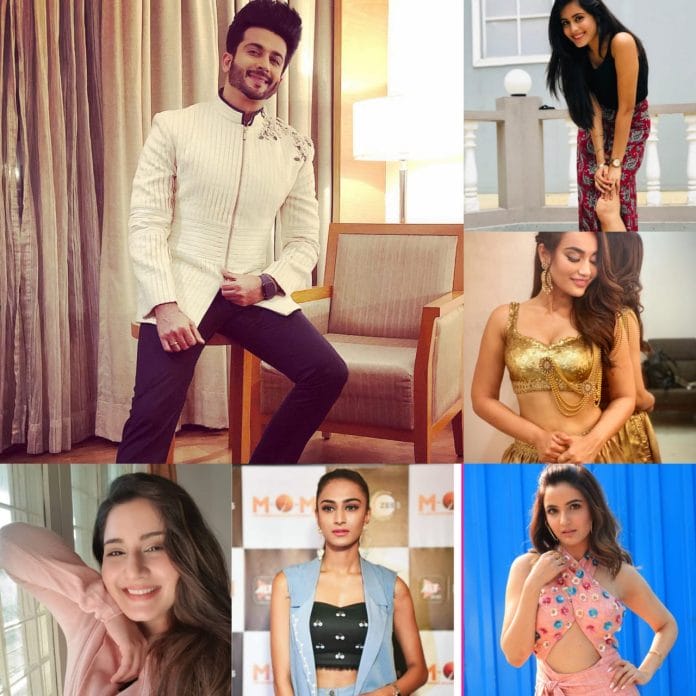 Kundali Bhagya fame Dheeraj Dhooper is one of very talented, charming and energetic actor of ITV. Viewers loves to watch his pair with Shraddha Arya on-screen, but today for some different concepts, we propose Dheeraj's pairing with some of talented leading ladies of TV.
Dheeraj with Rhea Sharma:

Dheeraj and Rhea both loves to do challenging roles, so it will be interesting if Dheeraj and Rhea play Navy Officers, who have a crush on each other and serve duty in Indian Ocean on a ship. But once during mid- ight their ship will get hacked by terrorists. Can they save secret documents of country from terrorists and will survive and will free their from terrorists clutches? It's become very interesting to watch. Isn't?
Dheeraj with Surbhi Jyoti:

Dheeraj is undoubtedly charming and on the other side Surbhi is beautiful and glamorous. We wish to see them together with Surbhi playing a Bollywood actress and Dheeraj playing her lovely producer, who's meet each other because of lucky destiny. Later, with time they fall for each other in love. It will be so much awesome to watch. Right?
Dheeraj with Aditi Rathore:

Dheeraj and Aditi both do different types of role but for some more fascination we think if Dheeraj and Aditi plays Top Scientists working for W.H.O, and share a bond of more than friends. One morning, suddenly a harmful disease spread in world through air and world has not found any cure yet. All responsibility of taking the world out from this health emergency and saving the human civilization falls on on these two.  Will they found the cure of disease with help of each other and save humanity?
Dheeraj with Jasmine Bhasin:

We think if Dheeraj and Jasmine plays C.B.I Officers. One day foreign president who is on visit of India is found dead in his hotel room, These two find president's assassin and save country's honor in world. Wish makers are reading these!
Dheeraj with Erica Fernandez:

We think if Dheeraj and Erica plays two amazing dancers, from two different rival dance groups of India and Pakistan, and preparing for represent and win their respective countries in International Dance Competition. In between they both shows so much "Tashan" to each other but also starts loving each other. Intrigued??
So these are some suggestions of us about Dheeraj Dhooper, you should like or not our suggestions tell us in comments and for such a more articles and contents stay connected with us. Let's get Buzzing…!!!