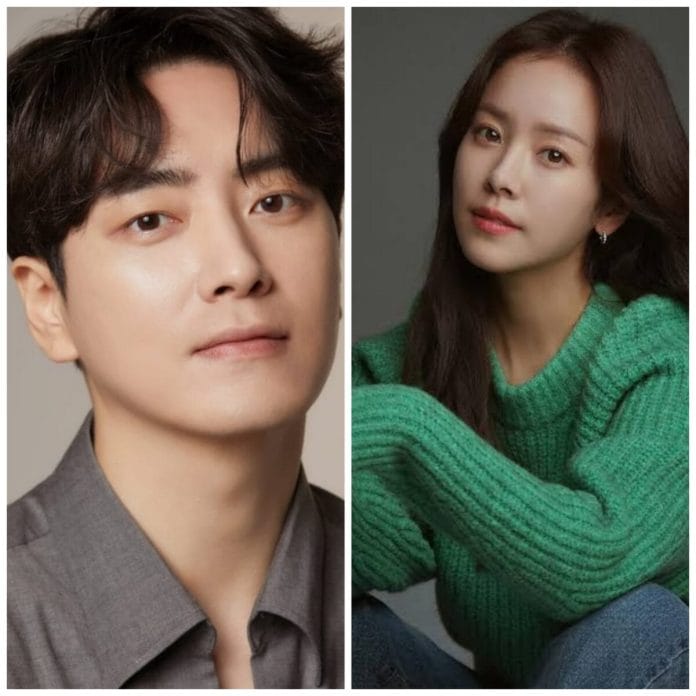 The handsome and talented actor Lee Joon Hyuk and the gorgeous versatile actress Han Ji Min are pairing up together in SBS new romance drama "Acquaintances" !(Literal title)
On November 17, SBS officially shared that Lee Joon Hyuk and Han Ji Min had been confirmed as the leads of their upcoming drama "Acquaintances," which is currently set to premiere in 2024.
"Acquaintances" is an upcoming romance drama that tells the story of Ji Yoon, a CEO who is fantastic at her job but inept at everything else, and Eun Ho, her highly competent secretary who is great at not only his job but also childcare and housework.
Lee Joon Hyuk who has so far impressed the audience with thriller and action genres, is all set to woo the viewers with the upcoming romance drama where he will play the role of Eun Ho, a caring, warm hearted single father who is perfect at everything he does whether being highly competent at work or managing household.He is a person anyone can completely rely on and he somehow ends up taking care of his clumsy CEO Ji Yoon as her secretary.
Han Ji Min will be playing the role of Ji Yoon, the prickly and aloof CEO of a successful headhunting company. Although extremely capable and confident when it comes to work, she knows next to nothing with everything else.
Stay tuned for more updates on the upcoming drama "Acquaintances"!