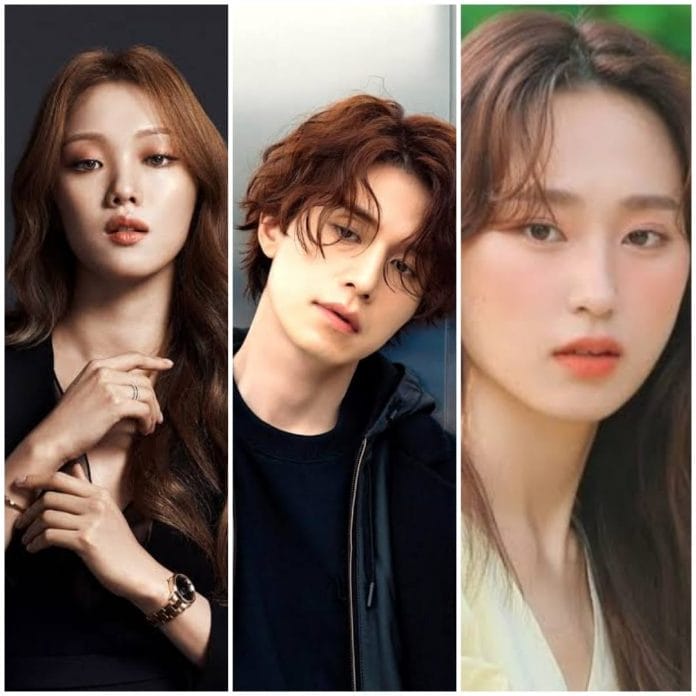 One of the most handsome and talented actor Lee Dong Wook and the gorgeous actresses Lee Sung Kyung and Ryu Hye Young might all be starring together in a new drama!
On November 15, industry insiders reported that Actress Lee Sung Kyung will be starring in the upcoming drama "Nice Guy" (literal title) along with Lee Dong Wook and Ryu Hye Young.
In response to the report, a source from Lee Sung Kyung's agency YG Entertainment shared that the actress has received an offer to star in the drama and is currently reviewing it."
The upcoming drama "Nice Guy" follows the journey of Seok Chul, the eldest grandson in a family of three generations of good-for-nothing men, as he brings laughter and tears while facing the tumultuous ups and downs of life in order to protect his family, career, and love.
The drama will be penned by scriptwriter Kim Woon Kyung of "The Moon of Seoul," "There Are Blue Birds," "Yoo Na's Street," among many and helmed by director Song Hae Sung of "Failan," "Maundy Thursday," "Boomerang Family," and more.
Previously last year Lee Dong Wook was reported to play the leading role of the main character Seok Chul, and his agency King Kong by Starship remarked at the time that he is reviewing the offer.
Earlier in March this year, JTBC News reported that actress Ryu Hye Young will also be starring in the drama as Seok Chul's younger sister Park Seok Hee, an upright daughter whom her mother can rely on. Her agency King Kong by Starship similarly shared at the time that the actress is currently reviewing the offer.
Stay tuned for more updates!