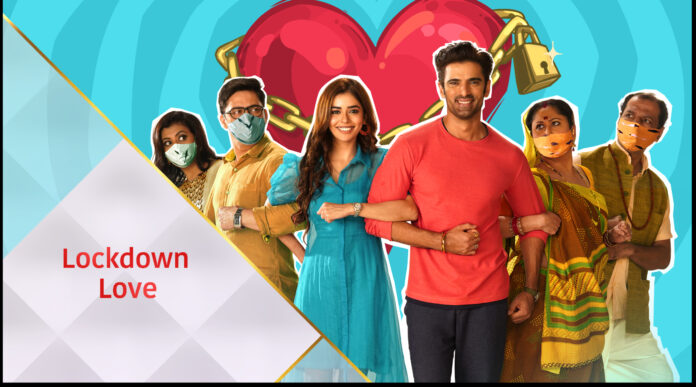 Lockdown Ki Love Story Upcoming Story, Spoilers, Latest Gossip, Future Story, Latest News and Upcoming Twist, on Justhowbiz.net
Episode begins with people bringing Milky to hospital and Dhruv says I don't know what kind of hobby is this to put fire on yourself. Anyone is coming and setting themselves on fire like a hobby. He says everyone is making a joke out of it. Nutan says when all hopes and dreams shuttered of a person then they resort to such things.
Dhruv says why don't you people do puja and havan to get some peace and wise thinking. He says all these are drama of hers only. After sometime the nurse comes out of the ICU and says one of the family members has to sign the papers as her family. Dhruv says who will sign the papers? He says I will not sign it at all as she is no one to me. Nutan is forcing Dhruv to sign so that there can be a document of he being her husband.
Dhruv says I will not sign at any cost, you love Milky way too much and think of her as your daughter-in-law and daughter etc etc so now the decision is yours. Sonam signs the paper as her younger sister and says to Dhruv right now her treatment is the main priority. Milky's father comes there and supports Dhruv and Sonam when Dhruv insists to go back home and complete their marriage rituals. He says whatever you people did to these kids and their life is beyond insane. If they want to complete their rounds and get married then let them go and do it.
Police forces are coming there and says no one will leave the hospital premises untill she gets consciousness and we get to hear her statement. Dhruv wants to go away but he was unable to do it. They gave their gathbandhan to Shashikant. Sonam and Dhruv comes out of the hospital and are discussing when Sonam says I don't want to remember what happened in the past, I simply want our old days back.I feel the best way would be becoming the older version of Sonam and Dhruv who used to enjoy life and there was happiness and smiles, love in their every moment.
Dhruv says your wish is my command mam and Sonam hugs Dhruv. Raghav is drinking and says I called police and informed about Milky so that your marriage gets stopped in the middle. He says I fall in love with Sonam for real and I want to marry her. He says I want you to be away from Dhruv so that I can be fit between you two. He hugs the mannequin of Sonam and his mother feels disgusted and leaves from there. Next morning, Milky was asked about the fire incident.
To everyone's shock Milky blames her in-laws and aunt-in-law for her state and says Sonam and Dhruv has no hand in it. She says for dowry they want to kill me and gets Dhruv married to Sonam as she is from a wealthy family and she can give a lot of money as dowry. Police records her statement and comes out and let everyone know about it. Nutan who is getting happy that Milky will blame Sonam gets shocked to hear this.
Precap – Milky gives Dhruv a chance to choose between his parents and Sonam.