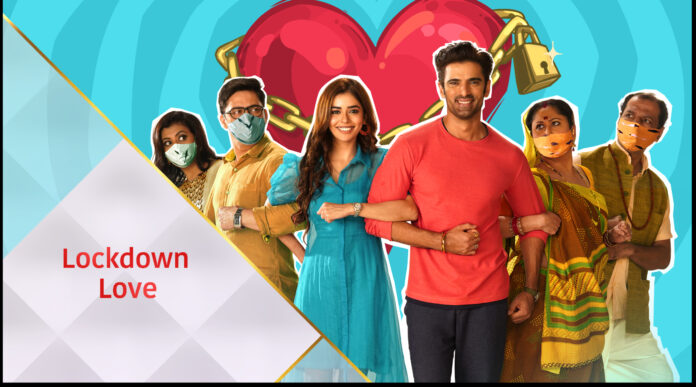 Lockdown Ki Love Story Upcoming Story, Spoilers, Latest Gossip, Future Story, Latest News and Upcoming Twist, on Justhowbiz.net
Shashikant asks Sheetal to vote, she says he is putting her into dilemma, even if she votes for Nutan she won't win. Nutan asks Batasha to vote. Batasha says they are doing good work by allowing Sonam to stay, few years back, Ammaji also did good work by bringing him to house from streets. He knows she is wrong today but he can't go against Ammaji. He votes against Sonam.
Now Sonam team has 4 votes, anti-Sonam team has 3.5 votes. Nutan celebrates her win, she asks Sonam to get out. Sheetal says no one asked her vote, Nutan says it not like that, everyone knows whom she will support, but if she wants to vote, she can. Sheetal stands by her brother's side. She votes for Soham to stay in the house. Sonam team won with 5 votes.
Nutan holds Sheetal neck and accuses her to be cheat, when it came to choosing between her brother and sister-in-law, she chose brother. Shashikant stops them and tells Sheetal to go inside. He tells Sonam to stay in Sneha's room like before. Nutan doesn't agree, voting was to decide Sonam's stay, she won't get bedroom. She has to sleep in corner just like she did these days. Dheeraj shouts at her saying she is wrong, Nutan says he disappointed her the most, Batasha is more loyal than him, elder son is always father's side. She leaves.
Shashikant says she has gone mad and tells Sonam to stay in Sneha's room. Dhruv asks Bablu, Hulchul to leave and never come back again. Hulchul says they will come for Bauji and Sonam bhabhi and leave. Milky's mother tells her not to fear anyone, she will leave. Shashikant says she is not living in jungle to fear and asks her to leave. Family members also leave except Dhruv, Sonam and Milky.
Dhruv tells Sonam to hear him out well, he won't repeat it. She did whatever she wants to with him but she shouldn't speak in their family matters. Sonam says she doesn't want to talk, she just has a question, she asks Dhruv whose side is he, his mother or back stabbing Milky. She asks if he is with lies or truth. He feels himself as her victim, so she will say one thing.
She asks if he stands with the promises he made in 3 years of their love or fraud which happened with her here which he thinks as her carelessness. She asks him to think, if he gets answer, tell it to himself not her. She asks him to open eyes. Milky tries to attack Sonam but Dhruv stops her. Sonam thanks God for the first win of truth in this house, now she feels she will win in future too.
Nutan tries to attack Sheetal, Sheetal stops her and says she tried to save her dreams and stuck with her plan. If Sonam leaves the home, Dhruv will send Milky with her mother. Until Sonam stays here, Milky can stay in Dhruv's room. Sheetal says they have to keep enemy closer to defeat, even if they send Sonam out, she won't leave the city and will defame them. Milky says she is right, what if they lost this time, they have to go 4 steps back to win the real battle. Nutan smiles.
Precap: Nutan tosses the coin, if its head, Dhruv is Sonam's. If its tail, Dhruv is Milky's.