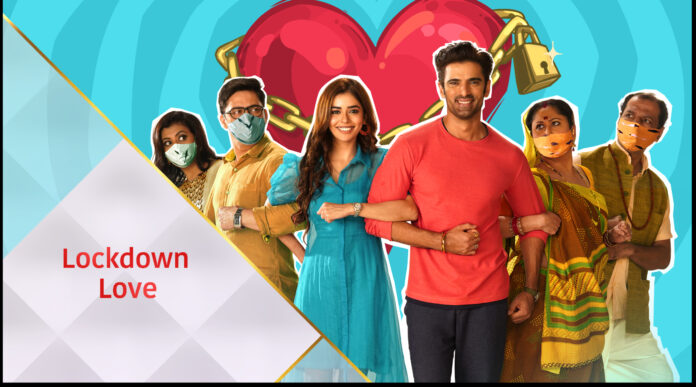 Lockdown Ki Love Story Upcoming Story, Spoilers, Latest Gossip, Future Story, Latest News and Upcoming Twist, on Justhowbiz.net
Episode starts with Dhruv informing Sonam police calls them for police station to give their statement. Sonam says it will be better then we will go and come back after meeting our parents. They are about to leave when Raghav calls them from behind and informs that things are much more sensitive and complicated. So if you want to win from her then you have to mend your ways too.
She is from Prayagraj not Mumbai that she will do nothing upon losing her husband. He asks Dhruv to give him the permission to handle stuff on his own and he will make Milky confess her statements. Dhruv says please keep your advices to yourself. He says great then go and handle on your own. They leave for police station while Sheetal gives false statements about Nutan and Shashikant.
She says Nutan betrayed Sonam first and then she tries to burn Milky for the sake of Dowry and I was the one who is trying to save her from all these and she gave a false description of how Nutan and Shashikant tried to burn Milky and says I am innocent please let me go from here.
The police inspector says to her fine you can go now after checking the papers of bail from her lawyer and grants her leave but he asks her not to move away from her statement and says you will be our prime witness. She gets happy and says I an ready to be one and promised not to change her call no matter what happens to Nutan and Shashikant and Dhruv and Sonam who just entered the police station got to hear the last portion of her talks and Dhruv can't believe his ears. He confronts Sheetal over her statement and says why did you give wrong information and statement. Atleast have some shame for the sake of
the relationship you share with my mother for all kind of crimes you people did together.
He says I will not spare you at all for your wrong doings and you have to pay for this too. he confronts Shital in front of Sohan and he says why you want my sister to bear the burnt of what your family members has done. Dhruv creates a scene inside the police station and Nutan Shashikant gets to hear the argument. Dhruv comes to them and says what happened. Shobhakant says that Sheetal ties me rakhi every year and I am here to fulfill that responsibility.
Shashikant says whatever use happening today with us is due to what ever my wife did to create problems in the life of Sonam and Dhruv. He says it's not you can see where you went wrong by now also then I don't know what to say.
No promises to his parents that he will try his best to get them out and Sonam also assure them that she will be with him in every step. Sonam and roof comes out and Sonam imagine that Milky is here to confess whatever wrong she did and she is getting married to prove finally. However she gets out of the dream zone and says to Dhruv, we saw a dream which is not getting fulfilled somehow.
Precap – court announces punishment for Nutan and Shashikant. Dhruv gets to know his elder brother is arrested too.