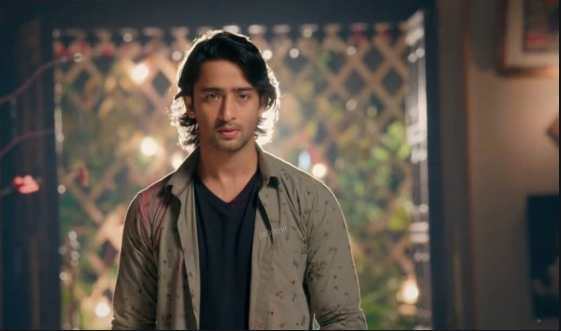 Shaheer Sheikh; the heartthrob of Indian Televison is famous for his dialogue delivery's. He mostly speaks through his eyes but the 'shayari's he delivers adds the extra-charm to his performance. So today, revisit his poetry from Yeh Rishtey Hain Pyaar which he has delivered as Abir Rajvansh.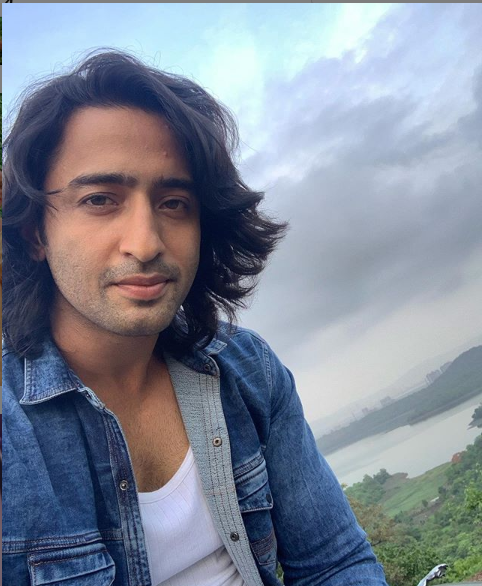 Show Yeh Rishtey Hain Pyaar Ke is on break duo to Covid-10. So if you all are missing Abir Rajvansh and his shayari's. Check out the list of his few popular shayari's and tell us which is your favorite among the all.
List of Abir's Poetry:
Tasveer mei kiske flowers hain. Bus ke andar bina dhoop ke kya koi rutha hai, Kya unhe dekh kar inn haste phoolon ka bhi dil toota hai. Usse pata kya inn haste phoolon mei gusse se zyada power hai, Tasveer mei kiske flowers hain
2. Badi Khoobsurat si teri har adda, badi khoobsurat si teri bhul hai. Bada khoobsorat hai chehra tera, badi khoobsurab si tu ek phool hai.
3. "Tasveer mein kiska chehra hain? Kya bus ki chath mein, khuli dhoop mein, Subah ka koi taara hain? Ya koi kahani shuru hui hain, Jispe naam humara hain? Ye kaun chala hain dheere se, Aahat ka rang sunehra hain, Tasveer mein kiska chehra hain?"
4. " Khamosiyan Bhi Jal uthengi, dil mei aisi baat hai aai. Raah dekhin hai humne kitni, tab samay ye raat aai. Chaand Mera Ho gaya Hai, ab daar nahi sansaar se. Haq hai meri nazaron se kyn ki chuu le tujhko pyaar se. Kitni haseen ye raat hai, tum bhi khoye, ki mei bhi khoya. Aaj Mei hi aasmaan hun ki godh mei hai chaand soya!"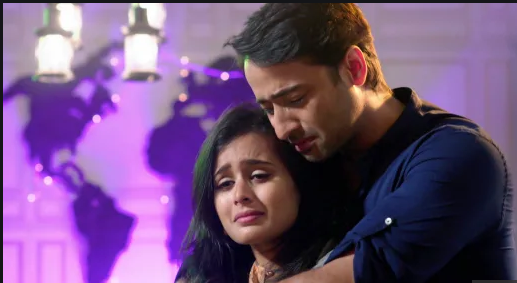 5. "Bhulake Sab Tune Yaad Dilaya. Bhool gaya tha, Jeena Sikhaya"!
6. " Na tu mujhse zayada, na mai tujhse kam hai. Aaj se tu aur mai nahi, aaj se srif hum hain. Jaise aagan se hota hai ghar ka rishta, waise hi hoga humara barabar ka rishta. Jaise Kanah adhoore bina Radha Rani Ke, waise bina tere adhoori meri kahani. Humesa Rahenge Sanam saath tere, ki sanam hum le rahein hai saath phere. Har ek phera ek janam ka hai waada, ki pyaar karenge sanam tujhse phele se zyada. Itni khushi hai ki aaj palkein bhi nam hain, na mai tujhse zyada na tum mujhse kam hai. Tu aur mai, aaj se srif hum hai".
7. "Shoes laal, jurab peeli. Teri yaad Mei Sharab peeli".
8. " Dard tha mere hisse ka, dard se lekin wo guzri. Mere khatir ek ladaki, aag ke dariya mei utri. Dil ne kab ka bheja tha, ab jaake paigam mila. Benaam thi uljhan seene mei, ab jaake use naam mila. Paigaam ishq, who naam ishq, mera zahar ishw, mera jaam ishq. Mai ab tak na kissi kaam ka tha, hai ab se meera kaam ishq".
These are few of the best poetry collection of Abir Rajvansh. Let's see what more you add to it. Shoot your views in the comment section below.
Stay safe at home and keep visiting us for more news, spoilers and latest updates.