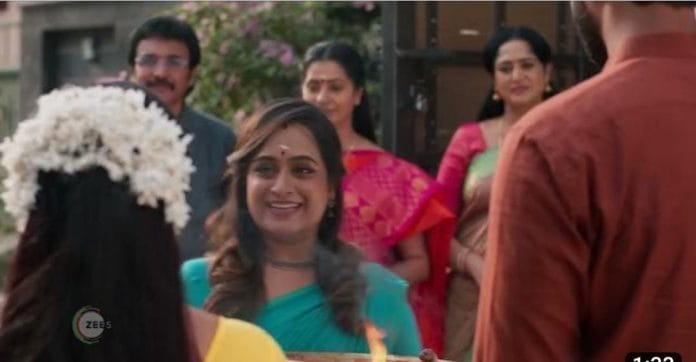 Maari Spoilers, Upcoming Story, Latest Gossip , Future Story, Latest News and Upcoming Twist on justshowbiz.net
Maari is a newly launched show of
" Zee Tamil". Maari has the innate ability to see the future and foresee impending dangers. Now, the series focuses on Thara's plan backfired
In the recent episode we see; Jasmine and Tara sulk when Surya and women clean the glass pieces that injure Maari. Despite Various obstacles, Maari completes the Pooja. Karuppuswamy Possesses the temple priest and tells Maari the location of the ancestral idol.
Shankarapaandi reaches the spot and steals the idol but is shocked when Maari finds it. Shankarapaandi gets nervous when the idol turns to a skeleton. Later, Thara waits for the good news. Jagdish inform them that Maari finds the ancestral idol shocking her.
In the upcoming episode viewers will see; Hasini will take arathi to Maari. Thara will fume at Maari. Maari will lighten the Diya and complete the pooja. Devi will enter into the house. Surya will lighten the Diya. Devi will thank Maari for bring her back.
What will happen next? Will Maari reveal Jasmin's truth to Surya? How will Maari tackle the situation?
The upcoming episode will answer all our questions and stay in tune with our space for more updates