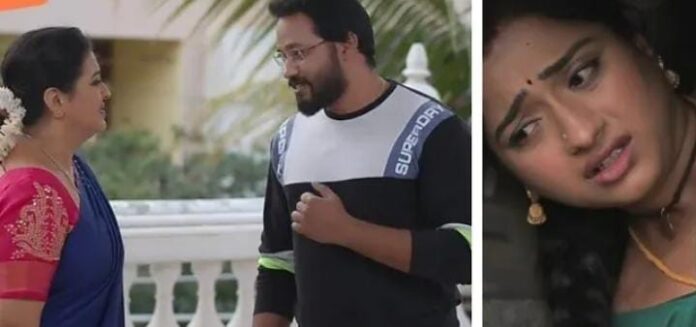 Maari Spoilers, Upcoming Story, Latest Gossip , Future Story, Latest News and Upcoming Twist on justshowbiz.net
Maari is newly launched show of
" Zee Tamil". Maari has the innate ability to see the future and foresee impending dangers. Now series focuses on Thara's attempt to stop Aravind
In the previous episode we saw; Hasini lighten the Diya. It blew off in breeze. She informed Maari about it. Maari lighten the diyas but it blew off. She fear the worst. Surya got ready to leave. Maari noticed Aravindh keep a close watch on Surya. She tried to stop Surya but he was adamant to attend the meeting.
Maari hide inside Surya's car. Thara overheard Aravindh's conversation with the goon. She tried to alert Maari. She searched for Maari in the temple. Goons waited to attack Surya
In the upcoming episode viewers will see; Thara will call Surya in tension. She will lie to him that she got hurt, she need his help. Surya will try to drive back home. His car tyre punctured. Goons will divert Surya. Surya will leave to take mechanic help. Surya will contact Hasini and learn from her that Thara lied to him.
Goon will attack Surya from behind. Maari will save him. Goons will attack both. They will set fire in the hut and locked Surya in it. Snake will help Maari to gain conscious. She will save Surya from the fire accident.
What will happen next? Will Maari reveal Jasmin's truth to Surya? How will Maari tackle the situation?
Upcoming episode will answer to our all questions stay tune with our space for more update