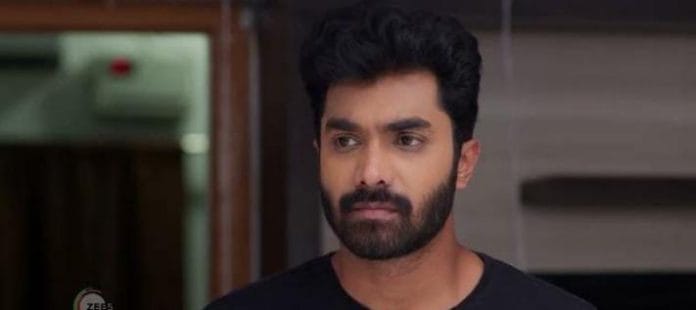 Maari Spoilers, Upcoming Story, Latest Gossip , Future Story, Latest News and Upcoming Twist on justshowbiz.net
Maari is a newly launched show of
" Zee Tamil". Maari has the innate ability to see the future and foresee impending dangers. Now, the series focuses on Maari to seek Devi's help
In the recent episode we see; Shankarapaandi and Sreeja were discussing about Surya-Jasmin wedding preparations. They thought Thara can able to convince Surya. Thara informed them that Surya refused to marry Jasmin until he settle Maari's life. Aravind talked rudely with the constable. He escaped from the police custody. Vickram chased him behind.
Aravind met Thara secretly. Vickram arrived there and alert Surya and Maari. Maari catched Aravind but he escaped from her after gave a warning to her. Maari informed Surya about it.
In the upcoming episode viewers will see; Maari will share her fear with Surya. But Surya will assure her that he won't harm him again. Later, Vickram will follow Thara secretly. Thara will meet Aravind and shares her plan with him. Vickram will point gun at Aravind.
Mystery person will stop him. Maari will request Devi to help her. Maari will feel upset when her nuptial chain got stuck in thrisool. Thara will ask Surya to exchange the garland with Jasmin. Maari will oppose it.
What will happen next? Will Maari reveal Jasmin's truth to Surya? How will Maari tackle the situation?
The upcoming episode will answer all our questions and stay in tune with our space for more updates