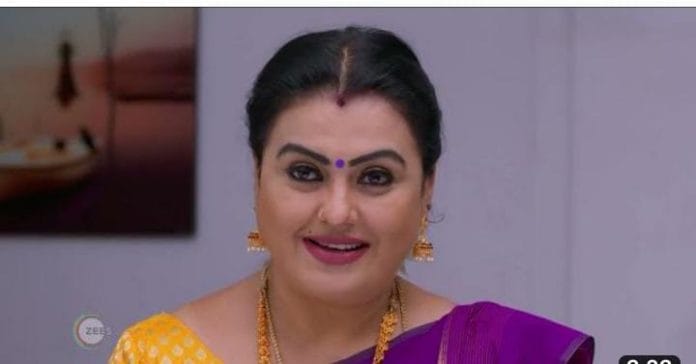 Maari Spoilers, Upcoming Story, Latest Gossip , Future Story, Latest News and Upcoming Twist on justshowbiz.net

Maari is a newly launched show of
" Zee Tamil". Maari has the innate ability to see the future and foresee impending dangers. Now, the series focuses on Maari fears the worst
In the recent episode we see; Jagdish fired Viswanathan from his job. Maari supported him and requests Jagdish to appoint Viswanathan back. He was feeling guilty for his deeds and admitted his mistake. Everyone appreciated Maari.
Jasmin set a office staff to take the blame on him. Jagdish threatened him to find the truth. He admitted the truth. Jagdish handed over the household key to Maari. Thara asked Surya to marry Jasmin. But he decide to settle Maari's life first.
In the upcoming episode viewers will see; Shankarapaandi and Sreeja will think that Thara can able to convince Surya. Thara will inform them that Surya refused to marry Jasmin until he settle Maari's life. Aravind will talk rude with the constable. He will escape from the police custody. Vickram will chases him behind. Aravind will meet Thara secretly. Vickram will reach there and alert Surya and Maari. Maari will catch Aravind but he escaped from her. Maari will inform Surya about it.
What will happen next? Will Maari reveal Jasmin's truth to Surya? How will Maari tackle the situation?
The upcoming episode will answer all our questions and stay in tune with our space for more updates