Actress Emily Blunt Golden Globe nominee left the presence way speechless when she showed up on the blue carpet for the Euro premiere of the Movie Marry Poppins returns. The glamour of the 35 year old actress was mind blowing as she posed for photographers outside the Royal Albert Hall in London.
She was then accompanied at the event by her co-stars, including Meryl Streep, Lin-Manuel Miranda, Ben Whishaw, Emily Mortimer and Colin Firth.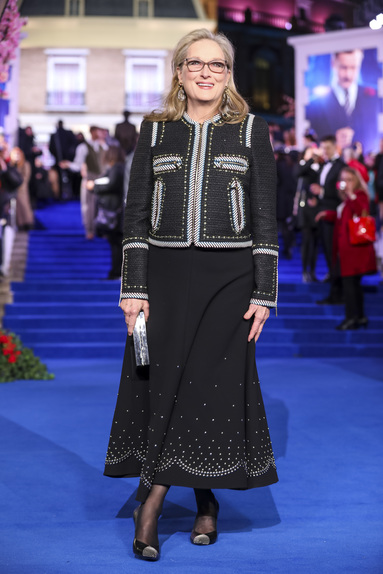 Mary Poppins Returns seems to have made a huge comeback as it received praise from the critics and the audience. January 4th will be the day this movie hits Indian theaters. A perfect night for a family movie.
The picture produced by Disney and featured by Emily Blunt who is performing a role of a perfect nanny who has some unique magical capabilities that can make of an ordinary task an interesting adventure.
In this new version of the Movie, Marry Poppins appears to help the next generation of the Banks family to find the joy and adventure they miss out in their lives.
The superpowered nanny is joined by her friend Jack, portrayed by Lin-Manuel Miranda ("Hamilton," "Moana"), an optimistic street lamplighter who helps bring light—and life—to the streets of London. "MaryPoppins Returns" is directed by Rob Marshall ("Into the Woods," "Chicago")