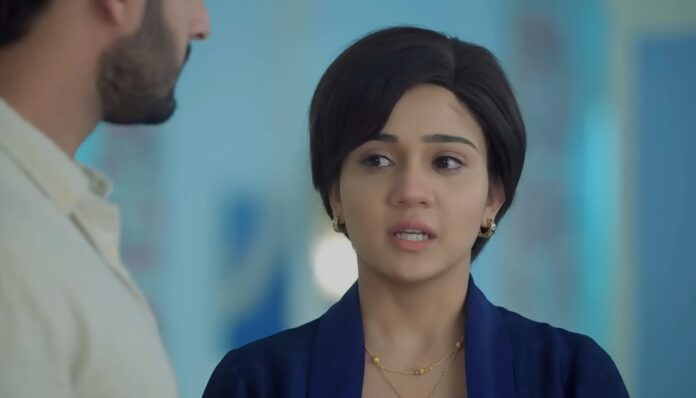 Meet Spoilers, Upcoming Story, Latest Gossip , Future Story, Latest News and Upcoming Twist on justshowbiz.net
Zee TV popular show Meet starrer Ashi Singh and Shagun Pandey has come up with an intriguing twist.
As reported earlier it's shown, Meet catches Nirmal and tries to know the name of the poison from him. But Nirmal dies right infront of Meet's eyes due to poisoning. Meet doesn't understand who poisoned Nirmal. Ishani comes with Pratap and says to Meet that the one who deceived Pratap was Neelam.
Ishani also says she wasn't raped and Pratap is the father of Neelam's unborn child. After talking to Pratap, Meet understands that it is all a part of Neelam's plan to come into the Ahlawat family.
Meet comes and tells the Ahlawat family that she couldn't get the poison's name from Nirmal.
Meet cries in Meet Ahlawat's arms. Meet Ahlawat encourages Meet. Meet reveals the truth that she learned about Neelam to the Ahlawat family. The Ahlawat family gets stunned hearing about Neelam's truth.

In the upcoming episode, viewers are going to witness Meet will say to the whole Ahlawat family that they have to trick Neelam so that she will be forced to say the name of the poison.
Meet and Meet Ahlawat dance for a romantic song. Neelam sees this and thinks they are forcing her to do something that will make Meet suffer. Neelam breaks the mirror and says she will make Meet suffer.

How Meet is going to handle Neelam? Will Meet be able to find Neelam's motive?
All these questions will be answered in upcoming episodes.
To know what will happen next in your favorite show, keep checking this space for new and exclusive updates.