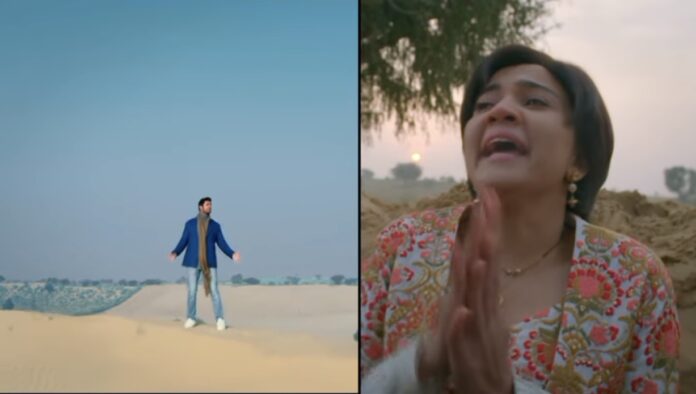 Meet Spoilers, Upcoming Story, Latest Gossip , Future Story, Latest News and Upcoming Twist on justshowbiz.net

Zee TV popular show Meet starrer Ashi Singh and Shagun Pandey has come up with intriguing twist.
As reported earlier it's shown, Meetand Meet Ahlawat soebt their time in desert, Manushi came to their place in disguise as dancer and acted like Saving Meet life to gain her trust. Rajvardhan informed to family members that Groom family agreed for marriage as he was friend of Sunaina and Tej plus i met Guruji and he finalised tomorrow muhurat. Babita thinks how to stop it than she said they have to wait for Meet and his wife. Raj said i will make them return tonight itself. Sunaina asked Babita to save her from remarriage. Babita asksed Sunaina to elope to avoid getting remarriage. Masoom heard their plan and thinks to spoil it. Meet Ahlawat coughs than Meet went to get water than she notices dancer (Manushi) who saved her is crying than she went near her and asked her what happened than she lied to her that someone is behind her life and ran from that place. Meet ran behind her to save her but fell into pit According Manushi's plan, she felt suffocated and shouts for help.
In the upcoming episode viewers gonna witness that Meet tries hard to comeout from the pit but she can't Plus she feels suffocating because of her claustrophobic problem than she really Meet Ahlawat suggestion and implemens it. Otherside Meet Ahlawat searches for Meet and heigher officials warns him about sand strom. Manushi thinks Meet might strucked inbetween sand and noone can separate me from Meet Ahlawat.
Who will save Meet? Will Sunaina escape from her remarriage?
All these questions will be answered in the upcoming episodes.
To know what will happen next in your favorite show, keepchecking this space for new and exclusive updates.