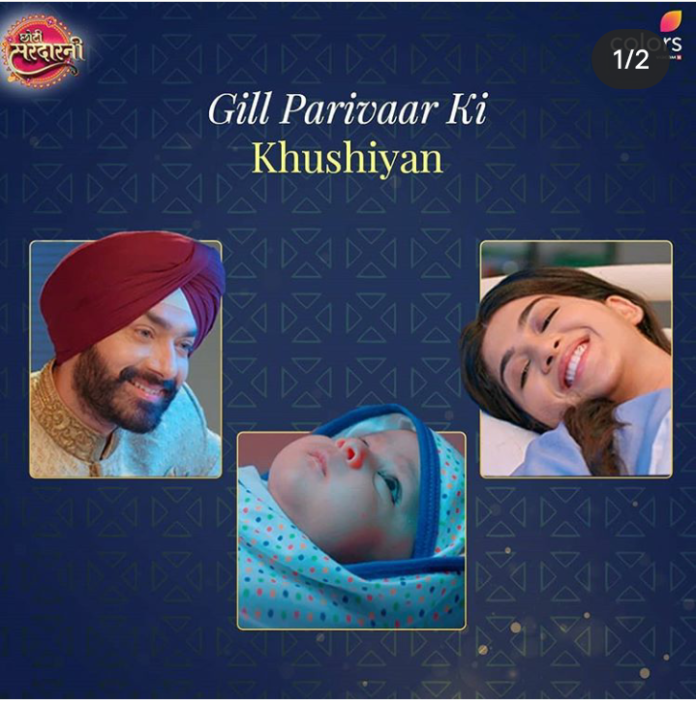 In today's episode of colors television one of the most popular show Choti Sarrdaarni  , we will be witnessing Param watch Meher making the little baby sleep and ask to make him sleep first. Meher will tell him she will sing him lullaby after putting baby to sleep. Robby will tell Harleen that he know that its not Sarab's baby and that the solution to her problem is to create sibling rivalry between Param and baby as Param is very possessive of Meher. This will create problem between Sarab and Meher. Harleen will make Param feel that he has become second after baby's arrival and ask him to insist Meher to make him sleep first.
Param will find Sarab and Meher asleep with baby between them. He will fall down when trying to climb bed. Crying he will sleep on floor. Ginny will bribe Yuvi with chocolate and find out Kulwant mixed glue in her ladoo. Ginny will vomit and Kulwant make Rana sleep in her room. Next morning Param will find himself on Meher's lap and she will ask him why he slept on floor. Param will tell her there was no place and he was angry.
Meher will sing him lullaby and baby start crying but Param will tell her its his turn and refuse to let her go. Sarab will try to manage but will later give baby to her as baby was hungry. Sarab will manage to take Param away as Meher feed the baby. Meher will make malai kofta for Param's lunch. Lalitha will mix medicine in gravy when no one is around.
To know more keep watching the show and stay tuned for updates.