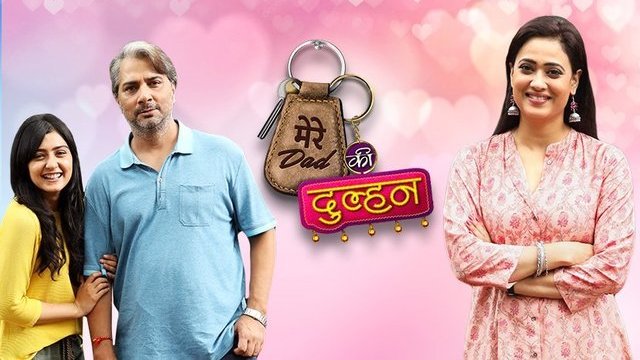 Mere Dad Ki Dulhan Upcoming Story, Spoilers, Latest Gossip, Future Story, Latest News and Upcoming Twist, on Justhowbiz.net
The episode begins with Niya is sharing with Kabir that she is so much excited for the entire marriage preparations for her father and Guneet. Kabir is listening to her patiently and says that what you are doing is not something normal for everybody to do. Not all the kids can get their parents married to any other person for their parent's happiness so what you are doing is a huge thing and whatever help you will be needed I am there for you all the time. Niya thanks him for being by her side in every way possible.
The next morning Guneet and Pammi are sitting together with their relatives as they arrived at their house for attending the marriage function and all of them are so excited and happy to see Guneet is getting married finally. Pammi is getting emotional to see her daughter is finally going to be a bride and Guneet notices it. She says to her mother not to get emotional like this and Pammi says that these are the tears of happiness because after years of waiting she's finally going to see her daughter in bridal attire.
Everybody is in the house is enjoying and Pammi says this happiness will be doubled if your groom will be less in age. Ganit says if my group will be a bit younger than the happiness of getting married will be a bit less. However, he is a bit elderly than me now so the happiness of this marriage function will be doubled too. She gets a text message from Niya who is asking her to meet outside of the house.
She goes secretly to meet Niya and Kajal who are trying to know the mindset of Guneet after she got the jewellery of her mother from her father. Niya tells Guneet about the plants of the Bachelorette party. She says that all of us are going to enjoy and nobody else is going to be present at the party apart from the ladies who are bachelors.
Guneet is in a dilemma with the proposal of doing a party before her marriage functions but then she agrees for it with full excitement and joy. She is unable to choose the perfect cloth from her cupboard to attend the party but her friend helped her and says keep faith in me. Meanwhile, Amber went to buy a bridal lehenga for Guneet with Hakim. The arrangements for the bachelorette party has been done by Niya and Kajal and they are waiting for Guneet and she appears there in a saree.
Niya gets upset with the dressing but then Guneet reveals her actual dressing and says that saree was just a facade. They start to enjoy the party and Kajal puts a label on Guneet with a text written on it bride to be. They are enjoying in the party and dancing to the music while Amber is finding it difficult to buy a lehenga for Guneet as he doesn't have her measurements.

Precap – Pammi caught Guneet doing a party in western clothes.