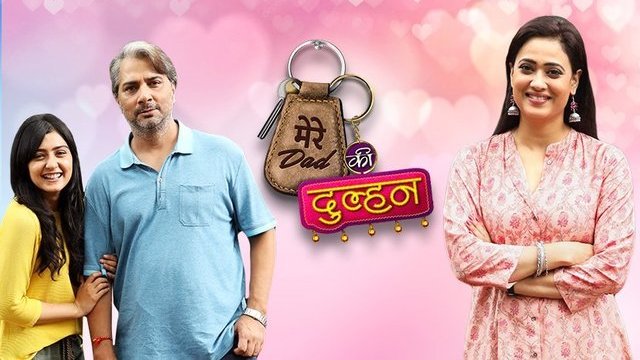 Mere Dad Ki Dulhan Upcoming Story, Spoilers, Latest Gossip, Future Story, Latest News and Upcoming Twist, on Justhowbiz.net
Episode begins with Pammi comes to the house of Amber and Niya so that she can also enjoy with the other ladies in this bachelorette party. She joins in with Mrs Shukla and her other cousin relatives who came for the marriage functions of Guneet. On the other side, Amber is not sure about the measurements of the waist of Guneet.
He guessed a random size based on the figure of Guneet and asked the shopkeeper to get the same lehenga for Guneet. On the other side the ladies are enjoying themselves when Kabir and his friend are discussing with each other about the party of the girls. Kabir says to him that let them enjoy as much as they want and let them do whatever they want because I have never seen this much joyful ever in her life.
He says Niya is such a mad person basically she is an idiot. Only she is the person who can celebrate the marriage functions of her father with this much energy and happiness. Niya comes to Kabir and thanks him for doing the best arrangements. Say ask them to go outside as they will celebrate among themselves and they don't want any men to be around.
Amber on the other side, Amber convinced the other customer to take a different bridal attire for herself so that he can take the lehenga for Guneet. He said that if Guneet likes this one then I will take this home by hook or by crook. Niya and the entire gang of ladies started playing truth and dare among themselves. in this game only the differences between Swara and near goes away as they finally talk it out in open.
The next turn comes to Guneet and Niya asks her to choose the truth so that she can extract what is inside her mind. Guneet remembers what all happened in her life and she shares with near that whatever happened with her throughout that never stopped her from dreaming about a beautiful life. She never thought that love is a bad idea.
She says if your dad is not interested in this marriage then also I have no problem, I just need his company and his presence by my side. However if it is coming to the marriage functions then I have my own expectations and dreams regarding my marriage. I wanted to dance in the functions, I want to wear dark colours for the rituals, however I feel that he just wants to see me as Anjali.
Niya says to her don't change yourself for my father because he has never experienced anything different or exciting in his life. However, I feel only you can make his life exciting. Guneet says to Niya that I will not wet the jewelry he gifted to me because I don't want to do anything which is against my nature.
She says I took it just because I don't want to make him feel bad. near says if you change for the sake of my father then he can marry you but I am going to dump you. Guneet asks Niya not to dump her and agrees for the marriage and they start to dance together. They goes in between the ladies and start to dance together and jump in happiness.
Precap – Guneet gets happy to see Amber brought the bridal lehenga for herself. Niya is vacating the stuff of her mother from the room of Amber and Guneet noticed that she is upset.