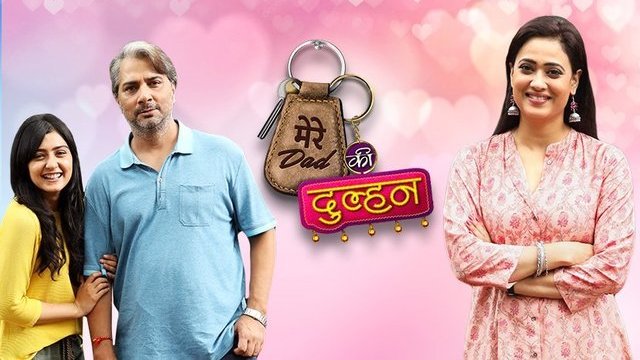 Mere Dad Ki Dulhan  Upcoming Story, Spoilers, Latest Gossip , Future Story, Latest News and Upcoming Twist, on Justhowbiz.net
The episode begins with Mr and Mrs Sharma get to know from the broker that Guneet is looking for another rental house. Guneet comes back with a bunch of samosas and says it will be a perfect snack for tea time. Mrs. Sharma asks Guneet am I falling short to take care of you? She says we really don't know what went wrong between you and Mr Sharma but we are staying together in this locality for years. He can be a grumpy man but he is a kind-hearted person as well. Guneet says a good man can be wrong too. Mrs. Sharma says anybody can be wrong but a good person should give a man a second chance for reconciliation.
If not him, we will not keep you on rent. Niya and her friends are conversing about the matters of office. She asks him did Swara and you are involved in a love affair? He feels blushed to hear this and couldn't answer at first then he says Swara told me one day that she still loves me like the old school days. Niya asks Kabir then why you didn't tell me about it? Kabir says what to tell in this? It's always nice if you get loved by someone. Niya and Kabir are sitting together and discuss about their life and all those unsaid things.
They confessed to each other over a shot of drinks about all the things they didn't tell each other till now. Kabir told Niya about his feelings and said you know what you are my first love. Kabir shares with Niya that with you I never felt that I need to pretend and can be myself only. Amber is sitting inside the house alone lost in the thoughts of Guneet when she enters the house with money. Niya entered the house at the same time and said you have done enough insult off my father so now you can go away from my house. Niya asks Guneet not to forget what happened to her last time.
Guneet remembered when she was crying in her room Niya came to meet her. Niya comes to make Guneet understand that her father's intention are not wrong and he loves her so much. Guneet told Niya in a flow that she slapped Amber but still he sent his daughter to her. Niya gets angry on Guneet for slapping her father and she asks Guneet how dare you? Niya and Guneet argued with each other and Niya questioned Guneet back. Niya asks Guneet to get out from the house within two days. Niya and Amber are looking at each other with helplessness.
Precap: Guneet says to Amber that she wants to talk with him.