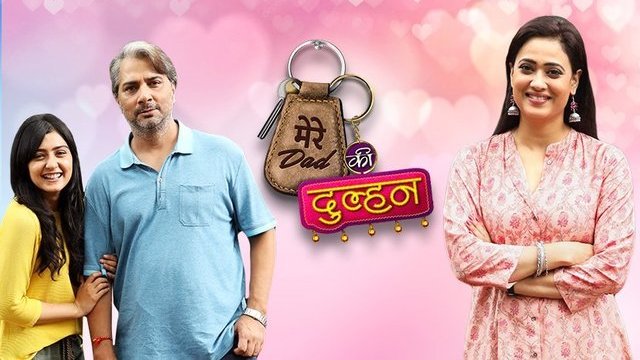 Mere Dad Ki Dulhan Upcoming Story, Spoilers, Latest Gossip, Future Story, Latest News and Upcoming Twist, on Justhowbiz.net
Episode begins with Niya gets upset with Amber being missing and she says how did he went out of the house like that and how none of you noticed him going out? She asks all what is their position? How none of you had any idea about him going out? All of them started to blame each other for this and Niya asks all to shut up. They decided to look for him without hampering the main function. Kabir asks Hakim to manage the situation as Amber is missing from the ceremony.
Hakim doesn't understand what to do now? Kabir announces in front of all that now on the occasion of Amber and Guneet sangeet. Hakim performs on a famous retro song and Guneet, her family and all her relatives who are part of this programme via virtual calling are also enjoying it all. Mrs.Shukla and Pammi joined in with them and they also shake a leg and Guneet gets so chirpy and happy to see this.
Guneet is applying mehendi when her cousin sister says to the mehendi girl to write the name of Amber in such a way that he will not be able to locate it easily. Guneet says he will not find it out anyway as he lacks that much patience and enthusiasm. After them Kajal and her friend are also performing together on the occasion. All the people get busy in these and this gives Niya and Kabir a chance to look for Amber.
NIya gets upset to see Guneet as she is extremely happy and she has no courage to break out this news to her. She says to Kabir it was my fault to leave my father alone for the meeting because he always keeps on thinking about random things. However if I was there with him I could have been a help. She starts to cry and Kabir consoles him as he can't see her in pain and RB notices them from upstairs. Niya decides to inform Guneet about Amber being absent with a sorrowful mind. RB gives a clue to Niya and Kabir that he has an idea about where Amber can be.
Niya gets hopeful and asks him if my father is fine and he says she is physically fine but he just escaped from his own marriage. Guneet asks her friend to look for Amber and she informs her that he is not present in the house. Guneet gets shocked and gets to know from Kajal, Amber is missing. However, Kabir manages the situation with Guneet while Niya tries to converse with Amber as he is getting panicked. She understands his turmoil of mind and tries to comfort him.
Precap – Guneet leaves a voice message for Amber comforting him. Niya asks Amber to decide what to do then she will go inside and cancel everything.
Click to read:
Mere Dad Ki Dulhan 25th September 2020 Written Update: Amber leaves the marriage functions