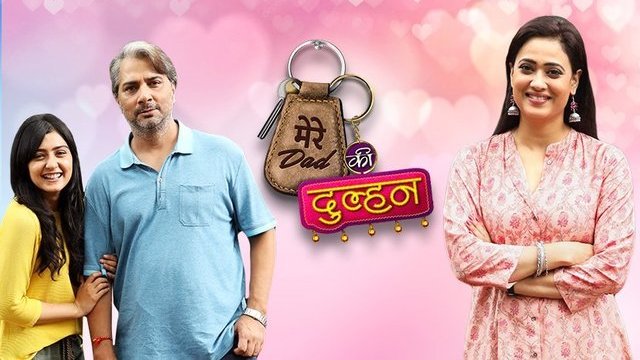 Mere Dad Ki Dulhan Upcoming Story, Spoilers, Latest Gossip , Future Story, Latest News and Upcoming Twist, on Justhowbiz.net
Episode begins with Amber is in the house of Shukla to meet the mother of Guneet. He brought samosa snacks for her and he indirectly provoked her emotionally. Pammi also gets emotional with his words and she gets hyper saying she does what she feels like always and she doesn't listen to me at all. Amber accelerates the feelings more and says there is no one left in my house who can pamper me like a parent does to their children.
Pammi gets emotional with the words of Amber and says I am there for you and this time I will not listen to Guneet and will not do what she's asking for. She takes a samosa from the plate and says I will do what I like. She is going to take a bite from the samosa when Guneet comes there and she tries to stop Pammi. However, Pammi doesn't listen to Guneet and says I am not a football that you will toss me from here to there. Now I will do what I like only and she argues with Guneet and Amber takes the leave but he keeps on hyping Pammi. Guneet says to her mother that you want to go away from this house but now you are saying something different. Amber goes away from there.
Niya comes there in the office and meets Kajal, she asks her to meet Kabir and talks about the mail. She is going to speak with Kabir but before she can do anything RV calls him and he gets to know about the mail from RV and Niya feels bad for him. Kabir gets angry on Swara and says we are in a relationship but you are doing this to me? Swara gets shocked to listened that such mail was sent to RV by her name.
However, RV calls all for presentation and Kabir says I will not be able to give the presentation without checking the papers personally. Amber and Guneet argued with each other and then Guneet informs Amber that it is near to look for the broker so that he can get a house for Guneet as soon as possible and she can leave the locality. Guneet says do not pretend that you have no idea about all this in front of me to Amber.
Precap – Amber and Niya sit together to have a glass of drink.