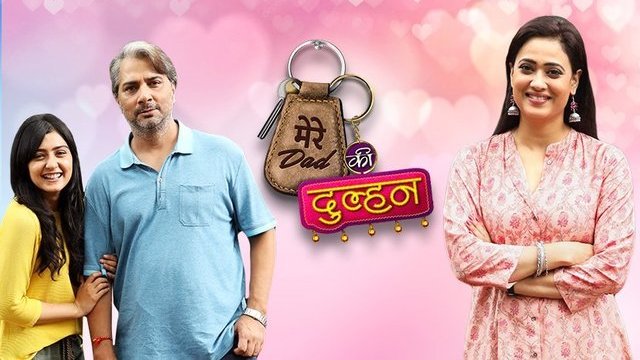 Mere Dad Ki Dulhan Upcoming Story, Spoilers, Latest Gossip , Future Story, Latest News and Upcoming Twist, on Justhowbiz.net
Episode begins with Kabir telling RV about he is not prepared for the presentation and Swara says to him we are partners so his call is my call now. RV says to Kajal and Rishi to give the presentation and Swara tries to talk with Kabir but he is silent. After this RV asks Niya to give her presentation and she gives it but she is feeling sad for Kabir. Niya is continuously looking at Kabir because she is feeling guilty somewhere for making Kabir a scapegoat by mistake. However, RV announced in front of all that he is selecting Niya for his mentorship. All of them congratulated Niya but she was not so happy about it.
Swara tries to talk with Kabir but he is not even listening to her and then she says that I am sure it is Niya who does it from my laptop. She says from the last two days only one time I was not with my laptop and that was yesterday night. They came to my office and they sent you down and then Niya got hungry and when I was back they were standing near my laptop. Niya already starts to cry and Kabir couldn't believe this and asks Niya the reason behind this. Swara says she did it because she wants to win the mentorship program. She did want to speak to Kabir about her feelings but he is super upset with him. He says to Swara that he believed in a wrong person by mistake. He leaves from the office with Swara and denies to have any words with Niya. Amber and Hakeem are discussing with each other how to stop Guneet from leaving and also have a word with Niya. Amber and Hakim get to understand that Niya is upset when she comes back from the office.
Hakim tries to ask her what is wrong with her but she says that she is just tired and leaves for her room. Amber comes to her room to know what is wrong with her but she is ignoring him. Amber gets a solution by arranging a drinking session with his daughter and after drinking one or two pegs Niya starts to reveal the truth to him. Hence, Amber gets to know about Niya being in love with Kabir and he says how come you love that guy? He doesn't even look good and Niya says what is the point of discussing all these now? He is with Swara and anyway upset with me and also angry with me and doesn't even want to talk.
Amber understands she is really disheartened and tries to cheer her up. She says to her father that we are so stupid human beings that we don't value people when they are in our lives but when they left we get to understand their importance and value in our lives. She says when we are friends I never realised this and I couldn't even understand. Amber says he is with someone else and now telling him about your feelings will be unfair. Amber understands even he went wrong about his feelings.
Precap – Hakim and Amber are listening to Guneet on radio.