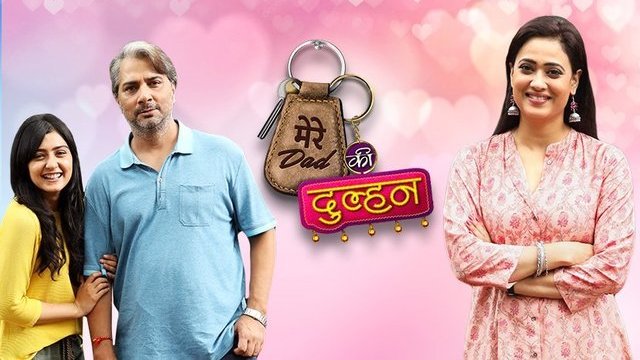 Mere Dad Ki Dulhan Upcoming Story, Spoilers, Latest Gossip, Future Story, Latest News and Upcoming Twist, on Justhowbiz.net
The episode begins with Amber and Niya talking to each other at the breakfast table about proposing Guneet for marriage while Amber is feeling shy and nervous for the same. Niya says to her father it is not that difficult to propose your lover for marriage. Amber says to Niya what will happen if I propose Guneet for marriage?
Niya says it is not that difficult to say these three words to her. Guest on the other hand is arguing with her mother regarding Amber. She asks her mother Pammi are you doing yoga right now? Pammi says that then tell me what should I do as you are not going to listen to my words at all. She asks her about Amber and says what he is doing in a room of two women.
He even left his watch in our room. Gurmeet understands that her mother knows everything and take care of the situation she says it is me who called him because I want to talk to him regarding something. She said actually I like Amber a lot and then Pammi asks her do you like him only?
She says not only like but I love him so much, in fact, he also loves me a lot. Pammi says he is already reached and you waited for 40 years only to marry a father of a 24-year-old girl. She says he is already aged and what is the guarantee of his life any more? Guneet says don't be so meanwhile talking about him. I become there and says to Pammi that if she doesn't care about you then she will not be alone till today of her life.
Amber says call whatever names you want to me I will not mind but if you say anything against Guneet then I will not tolerate. Both of them get into an argument with each other when Amber notices that he came to the house of kundli to propose her for marriage in a Punjabi kurta but forgot to wear a trouser below. Guneet starts to laugh seeing his state when Niya comes there and takes away Amber with her. Pammi says to Guneet what is the guarantee that he will not leave you? What if he does it again and you get a heartbreak? Guneet gets in a dilemma by listening to her words.
Later on, Guneet calls Amber to their office room and decorated the entire room with flowers. Niya brings Amber to the office by saying to him that ganit wants to talk to you as she will not be able to continue the relationship anymore. Guneet asks Amber does he find it difficult to propose her for marriage? and Niya starts to laugh seeing them together happy and contained.
Precap – Niya asks Pammi for the alliance of Guneet for her father Amber.