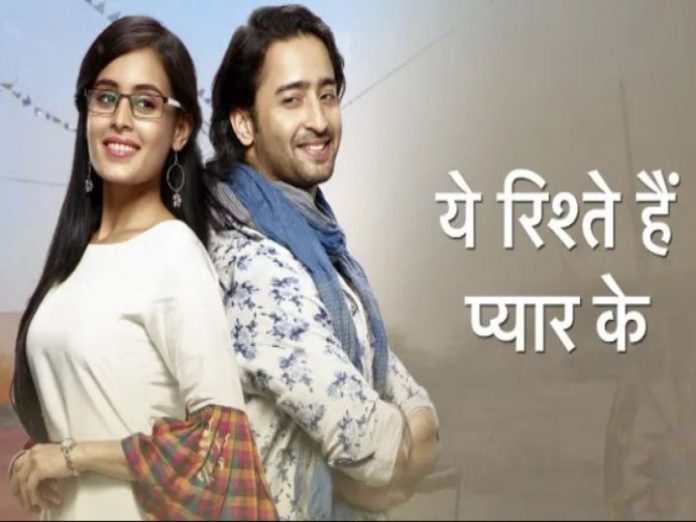 Mishti will be looking for Abir to tell him that he is her only friend at Rajvansh family.
In Star Plus newly launch show Yeh Rishtey Hain Pyar Ke will see some more drama in the upcoming week with Mishti sharing her feelings with Abir and at other side Meenakshi will be waiting for police to arrive soon with a complaint against Mishti and Kuhu.
As earlier reported, Rajvansh family will be seen enjoying the sangeet function of Ketki. But in the world of TV serial no celebrations can get over without dhamaka and twist so here too, amid Ketki's Sangeet ceremony police will bring twist in the story.
Meenakshi's decision of choosing Mishti over Kuhu has already created a mess in the life of Abir, Mishti and Kunal. Mishti before getting married wants to learn whether she is a right choice for Kunal or not thus she demands Rajshri to give her little time so that she can know more about Kunal. Meanwhile, Abir's grandfather will ask Maheswari family to join them at Sangeet function if they are ready for the alliance of Kunal and Mishti.
The whole Maheswari family will make their presence at the ceremony, which will irk Meenakshi. Now ahead in the story Sangeet ceremony of Ketki will start and as per the sources Abir and Kunal with dance with Mishti. Meanwhile Mishti wants to talk to Abir and tells him that he is the only friend she has in the Rajvansh family.
Later police will arrive at the function with the complaint against Mishti and Kuhu.
So, do it is Meenakshi who has plotted against Mishti and Kuhu and called police or someone else has done this. Well, time will only tell. Till then stay tuned with us for more updates.