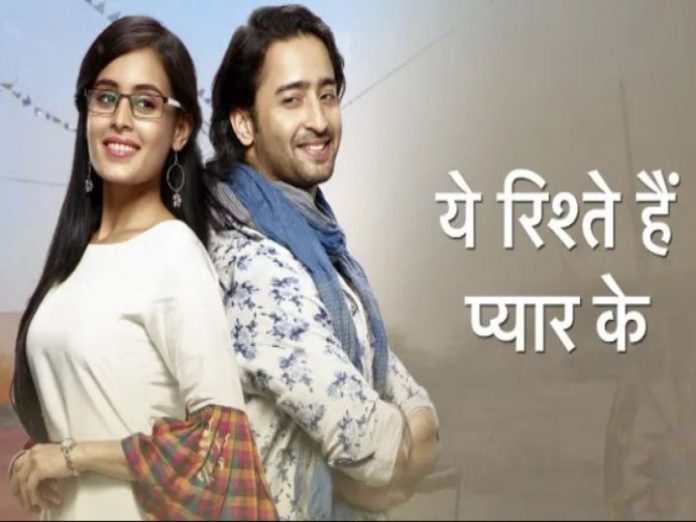 In the show Yeh Rishtey Hain Pyar Ke viewer's to witness high voltage drama on Ketki's marriage day.
Star Plus spin off show Yeh Rishtey Hai Pyar ke is currently showing the big fat Indian wedding and as per the current track after sangeet and haldi ceremony, it's time for welcoming the 'barat' in the show.
On the ketki's marriage day Abir and Kunal will come to Ketki and they will tease her by saying- now from tomorrow she will not be there and they don't have to bear weird romantic movies which she makes them to view with her. Ketki on the other hand will get emotional meanwhile Abir and Ketki will start teasing Kunal when Mishti will call him.
Mishti calls kunal so that she can tell him the truth about Ved but she ends up asking different questions. Later Abir and Ketki will be shocked when they will come to know that Kunal didn't yet said yes for his alliance with Mishti. Ahead in the story when the Barat will arrive Mishti will recall temple incident and she will tell to kuhu that he is the same guy whom she has seen at the temple exchanging garland with some other girl. Kuhu makes fun of her. Later Mishti asks her to stay away from this matter, as she will handle by her own.
ABIR AND MISHTI 'DHEERE DHEERE SE MERI ZINDAGI MEI AANA' MOMENT:
Further in the upcoming episode will see Mishti will drag Abir to the corner. Abir will be nervous seeing Mishti. Mishti will tell him that she called Kunal but couldn't say anything but she feels comfortable sharing everything with him. Abir and Mishti will have eye lock moment with dheere dheere se meri Zindagi mei aana plays in the background. Mishti will tell Abir about Ved.
It will be interesting to watch how Mishti and Abir save Ketki by breaking her marriage with Ved as he is already married with some other girl.
Keep looking this space for more updates.