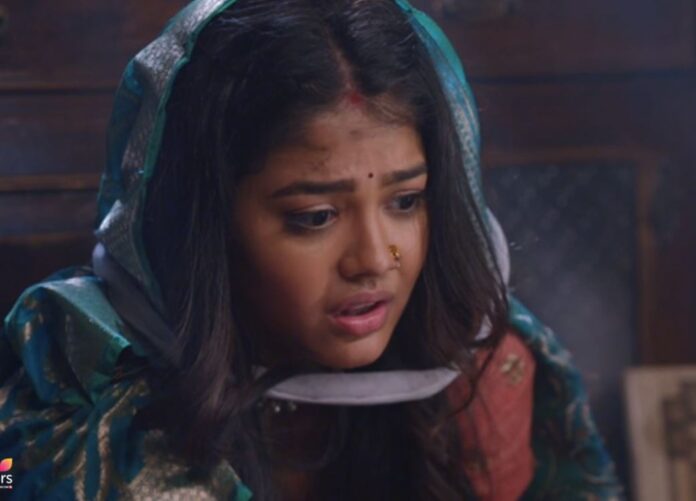 Molkki Spoilers, Upcoming Story, Latest Gossip , Future Story, Latest News and Upcoming Twist on justshowbiz.net
Colors popular show Molkki is all set for a major turning point in their show.
Earlier its seen that, Jyoti praised Anjali's "Naagin" dance in front of Anjali's friends. Everyone screamed seeing creepy crawlies in the food bowls. Anjali's friends got upset and left from there. Anjali realized that Juhi and Manas were behind everything and moved towards them angrily. Juhi called Prakashi for help. Anjali locked the kids in the cell and told them that she won't give any food to them. Purvi found laptop and decided to contact the kids without Goon's knowledge.
Prakashi fell on the floor and winced in pain. Anjali and Jyoti helped her to get up. Manas informed about his hunger to Juhi. Juhi screamed for help but no one came. Maid felt bad seeing the kids condition. She decided to give food to kids without anyone's knowledge but Anjali caught her red handed. Mama learnt that Anjali locked the kids in the cell. He scolded her and unlocked the door. Purvi did a video call to Juhi.
In the upcoming episode, Juhi and Manas will talk to Purvi. Purvi will ask them to not tell anyone about their conversation. She will learn that Virendra left the village for some work. Juhi and Manas will torture Anjali by making her do all of their works. Prakashi will leave the house to get her leg treated. Anjali will decide to steal Purvi's jewels and will tell her plan to Jyoti. Manas will learn that thieves came to the house and he will inform about it to Purvi. He will see thieves searching something in Purvi's room through drone camera.
Will Juhi join Manas to catch the thieves? When Virendra will return?
All these questions will be answered in the upcoming episodes.
To know what will happen next in your favorite show Molkki, stay tuned to this space.