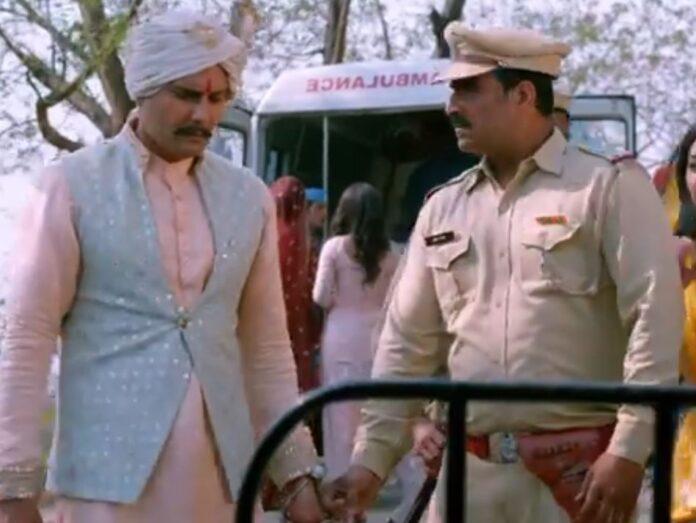 Molkki Spoilers, Upcoming Story, Latest Gossip , Future Story, Latest News and Upcoming Twist on justshowbiz.net
Colors popular show Molkki is all set for a major turning point in their show. Earlier its seen that, Virendra informs Prakashi about Vaibhav's punishment. Prakashi says she knows that Vaibhav deserves punishment and pleads him to spare his life. Virendra says Vaibhav raped and now killed Priyu so he deserves to die. Anjali put the blame on Purvi for everything. Prakashi asks Virendra to give some other punishment to Vaibhav and not kill him. Virendra says he already gave second chance to Vaibhav but he didn't used that and crossed all the limits by killing Priyu.
He says as head of the village he can't do anything and apologize to her. Prakashi pleads Purvi to stop Virendra but Purvi says she has no rights to stop the head of this village and asks her to forgive her. Prakashi faints using that chance Vaibhav escapes from there so everyone chases him. Virendra warns him to surrender himself to Police and shoots him. Police confirms Vaibhav died. Prakashi shatters hearing that and Police inspector arrests Virendra. Virendra asks Purvi to take care of Prakashi and Kids. Anjali instigates Prakashi against Purvi.
In the upcoming episodes it will be seen that, how Purvi handles the family without Virendra's support and how Prakashi will treat Purvi from now on.
How Prakashi will behave now? How Kids going to react now?? Will Anjali succeed this time??
All these questions will be answered in the upcoming episodes.
To know what will happen next in your favorite show Molkki, stay tuned to this space.