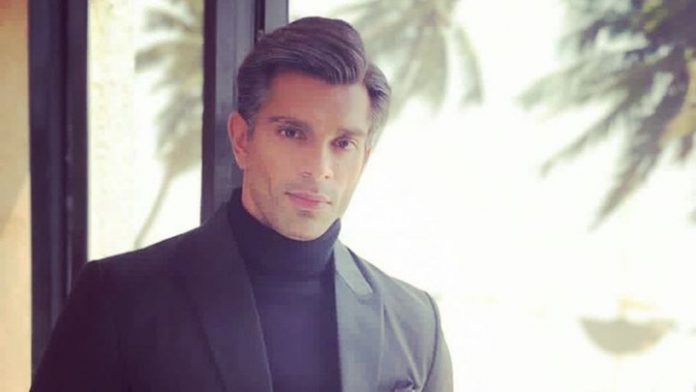 TV has always been a fan of grey characters. They are full of intrigue, thrill and a character story that has you in their pocket since the start.
Rishabh Bajaj is one such character. Since Season 1 inspite of being the third wheel in Anurag and Prerna's love story he created his own space and is deemed one of the most iconic grey characters in Indian TV.

Earlier Ronit Roy created a niche with Mr.Bajaj and now Karan Singh Grover is putting his own charm to it with his awesome acting performances and stylish looks.

Sharp suits
Suits can make even metrosexual casual loving guys look like formal masters. So,when Karan Singh Grover dons in a suit on his well-built physique it just adds another charm on screen. Also, the color choices of his suits are always on point. The classy, neutral colors make Mr.Bajaj look elegant and always a hands-on business tycoon on the go like he is.

Pocket Squares
Every one would agree that pocket squares make power suits look a lot more awesome. They add fun and spice up the conservative coat ensemble. Mr.Bajaj's style and color of pocket squares are a hit and step up his fashion game by complimenting his suits.

The watches
Oh Mahn! Those classic watches that's just a add on to his whole look of a tycoon. Watches must always be complimenting enough to realize its there but subtle enough not to distract. Mr.Bajaj's watches do just that on his wrists. It speaks of his confidence, competence and charm. It executes power and his richness when combined with his suits.

Hairdo
Every strand of Mr.Bajaj's hairs are always in place looking like it belongs just there. His gellled hairs go absolutely breathtakingly well with his look and has its own glamour.

We love the whole look of Mr.Risabh Bajaj just as much as we love his personality. What's your fabourite part of his styling? Tell us in the comment section and till then let's get biiiizzzzziiiinnnn'!!!!!!!!