Psychologist studies that has been conducted recently assumed that actors are more subjected to suicide than other people pursuing different careers.
Psychologists think that artists in general usually have a sensitive nature and actors are likely to be even more fragile as they are daily involved into an emotional process of embodying and portraying characters which (if not made under control) may lead them to be more subjected to nervous breakdown, stress, depression and the like.
For this reason a regular visit to a psychiatric would be highly recommended to all who are working in this industry.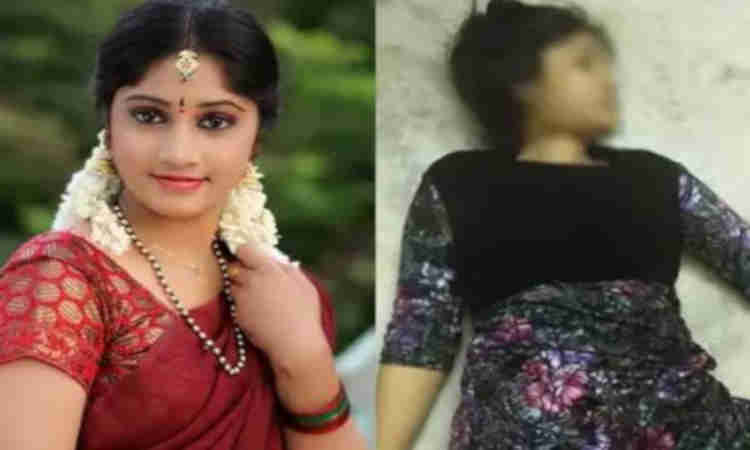 1- The recent suicide committed by actress Naga Jhansi in her residence in Hyder Abad brought many bad memories of actresses who were at the height of their succes in the last 10 years though committed subside in a brutal way mostly by hanging themselves into the ceiling as Naga Jhansi did.
2-  Priyanka ( July 2018)
The Tamil actress found hanging from the ceiling fan over some marital disputes related to having children as by that time she had been married for 3 years
3- Payal Chakraborty ( September 2018)
The Bengali actress was found hanging from the ceiling of a hotel room a day after her death
4- Pratyusha Banerjee ( April 2016)
The Balika Vadhu actress found hanging from a ceiling fan in her house in Mumbai's Goregaon with no clear reason stated.
5- Shikha Joshi (May 2015)
Unlike the other actresses she committed suicide by slitting her throat in the bathroom of her flat in Versova, Mumbai, she was not alone by the time, the flat owner Madhu Bharti together with Pushpa Parmar were present, when they found out about the incident, Madhu called Riyaz Pathan her boyfriend.
Madhu recorded a video of Shikha last moments where she accused doctor Vijay Sharma of sexually exploiting her, upon asking Madhu for the reason she made that video, she said that she was afraid she might be suspected of murder, she also denied the presence of Pushpa Parmar but later she admitted her presence after the video was investigated by the police, the whole incident aroused so many questions that her family suspected it was murder not suicide, they made a petition so the whole case would be rather transferred to the central bureau of investigation.
Doctor Vijay Sharma was arrested in connection with the stone-pelting incident.
6- Jiah Khan (June 2013)
Nafisa Rizvi Khan the British Indian actress hanged herself from a ceiling fan in her bedroom in her family's residence in Mumbai.
4 days after her death her sister found a suicide note of six pages showing that she apparently intended to end her life due to the distress she suffered from after an alleged abortion announced later in a transcript by her family.
Sooraj Pancholi son of Aditya Pancholi who was believed to be in a relationship with her was arrested, in 2014, Bombay high court transferred the case to the central bureau of investigation, the prosecution of the case charged Sooraj of sexual assault and murder.
The central bureau of investigation ruled out murder, but the British forensics expert Jason Payne-James hired by her mother proved that the Mark's on her neck and body proves it to be murder rather than suicide.
The court then charged  Sooraj Pancholi with abetting the suicide of Jiah Khan and the case is still on to the very moment.
7- Viveka Babajee ( June 2010)
The Miss Mauritius world 1993 and Mauritius Universe 1994 hanged herself from a ceiling fan in her apartment leaving a note behind accusing her boyfriend Gautam Vohra to be the reason of her death, the case was reopened in 2012 and he was arrested being involved in another murder case.
Those actresses chose with their own free well to put their life to an end without even looking behind, they must have sought help when no one could even realise the pain, agony and despair they are going through, some of them might have been envied or even criticized for the life they are leading when they should have been pitied.