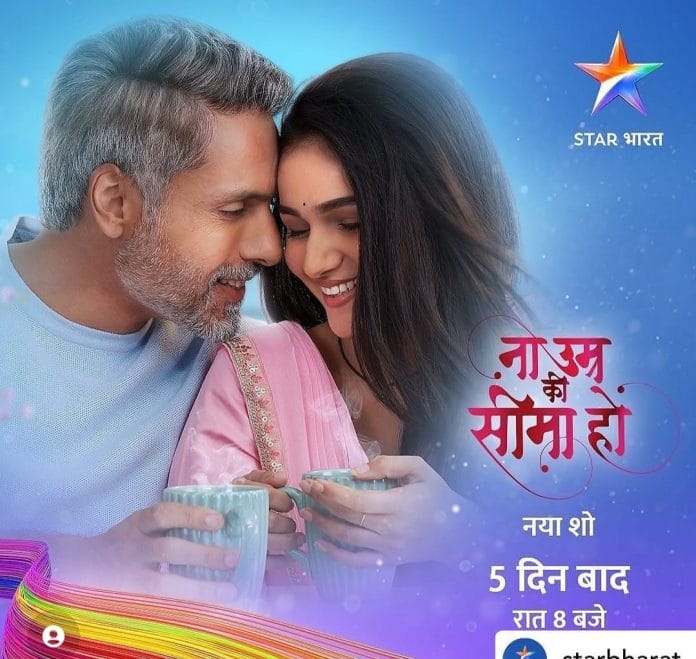 Na Umra Ki Seema Ho Upcoming Story, Spoilers, Latest Gossip, Future Story, Latest News and Upcoming Twist, on Justhowbiz.net
Update in progress

The episode starts with Vidhi recalling her past. She thinks that she is fighting for her love with Amba. She struggled a lot to marry Dev. She went against her parents to marry him. But everything was ruined in a few minutes. Meanwhile, Simi searches for Vidhi. Satyavati asks Dev if he finds any information about Vidhi? She didn't return home from college. Dev tells her that Bimla said Vidhi's slippers and bag are at home but Vidhi is not there. They are searching for her. Dev assures her to find her asap. Dhamayanthi asks Satyavati. Is she missing? Priya asks her what this new drama is? Dhamayanthi tells her that she is seeking attention from everyone. Meanwhile, Hariprasad informs Bimla that a neighbour saw Vidhi going out of the house. Bimla says that she made a mistake. Dev comes there and asks her what mistake? Bimla says that Vidhi was sitting in front of Milapini Devi's temple. She thought Vidhi was happy. That is why she asked Simi not to disturb her. It seemed something was bothering Vidhi but she didn't stay with her in her tough time. Dev tells her that he will find her asap. He consoles Bimla and leaves.
Abhimanyu is talking with the inspector on the phone. He asks him to find Vidhi asap. She left her phone at home. Yogesh asks him what happened? Abhimanyu tells him that he is not able to check this file now. He tells him no issues. Abhimanyu says to him that Vidhi is missing. Meanwhile, Vidhi recalls Divya's birthday date and Amba's warning. She is shattered. Dev checks the CCTV footage of Raichand's house. He is surprised to see Vidhi visiting the house but leaves in 15 minutes. Priya asks them to check whether she is holding something in her hand? If she has something in her hand, then it's easy to guess where she is going? They zoomed out the CCTV footage and find nothing in her hand. Vijay Babu visits Hariprasad's house. He notices Bimla and Hariprasad are worried about Vidhi.
He shares with him that Vidhi is missing. He pretends to like worrying about Vidhi.
Dev doubts why Vidhi leaves the house? Priya says that she even left the house bare foot. Satyavati says that she broke her dreams. That is why she left the house. She asked her to quit her MBA. She may be disappointed with her words. Priya uses that situation to favour her. Priya says that Vidhi was upset with her. That is why she left the house. Meanwhile, Yogesh calls Amba and informs her that Vidhi is missing. Chithra asks her what happened? Amba asks her to pack her things and go to Raichand's house. Vidhi is missing. They need her support. She had to console them. Chithra nodded to her. Meanwhile, Vijay Babu asks his friends to find Vidhi asap. He assures Hariprasad to find her. Hariprasad thanks him. Later, Satyavati prays to god to help them find Vidhi back. She shares her grief with her brother-in-law. Dev notices the blood stain in his room. He fears about Vidhi's safety. Meanwhile, Vidhi is walking on the road with bleeding feet. She recalls her moments with Dev. She reaches the orphanage. She thought how could he hide such a big truth from her? She comes to reality hearing the horns sound. Dev also reaches there but they fail to notice each other.
Episode end
Precap; Amba will say to Vidhi that she is like Chithra to her. She will ask Vidhi what happened to her? Priya will call her at that time.
Click to read
Na Umra Ki Seema Ho 23rd March 2023 Written Update: Vidhi is shattered