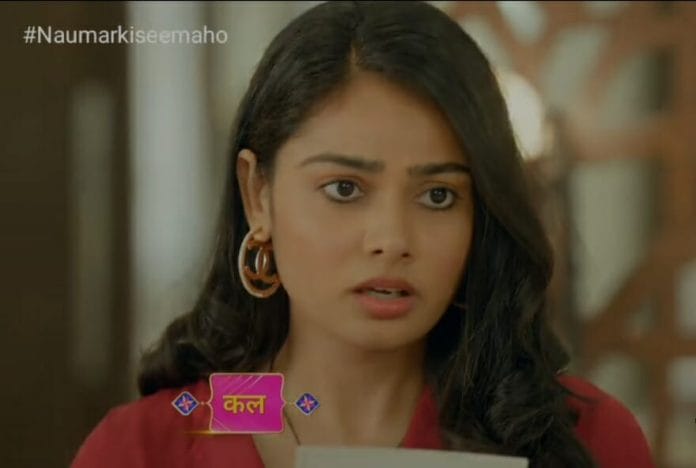 Na Umra Ki Seema Ho Spoilers, Upcoming Story,
Gossip , Future Story, Latest News and Upcoming Twist on justshowbiz.net

Na Umra ki Seema Ho is the newly launched show of Star Bharath. This show is about Vidhi, a young woman who falls in love with a middle-aged tycoon, Devratha! Now, Vidhi brings Raichand's family back to their mansion.
In a recent episode, we saw; Vidhi was busy with her household chores. Dev reminded her that she was getting late for her office. Jai waited for Vidhi in his office. Vidhi attended the pooja with her family. She sent a message to Harsha. Dev assures her that pooja will end asap. Vidhi attends Jai's call.
She passed the message to him and disconnects the call. She left from there without completing the pooja. Hariprasad and Satyavati were disappointed to see it. Dev supported Vidhi. Later, Jai takes a lecturer to Vidhi for being late to the office on the first day itself.
He asked her not to bring her personal things to the office. She advised him. Amba lost her senses and blabbered to Yogesh. He took her to the hospital. Dev took Chithra to the same hospital for a check-up.
In the upcoming episode viewers will see; Amba will think that she is going to create a new problem for Raichand's family. She will think that Chithra is her trump card. Chithra will be shocked to read the letter
What will happen next? Will Amba take revenge on Vidhi? Will Vidhi expose Amba in front of everyone?
All these questions will be answered in the upcoming episodes.
To know what will happen next on your favourite show, Na Umra Ki Seema Ho stay tuned to this space