ISHQBAAZ is one of the most impressive Star Plus show.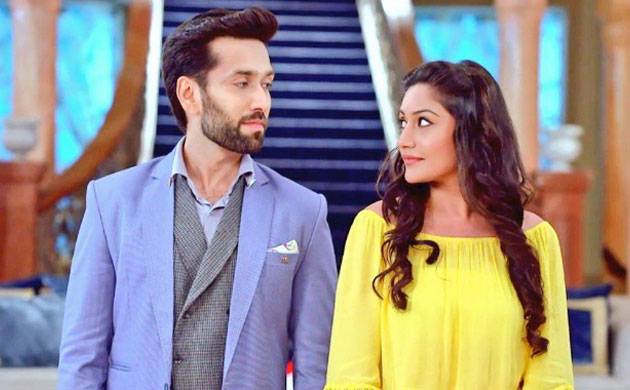 The bond of Oberoi brothers and the 'Kidhki Todh' performance of Anika and Shivaay gave the huge popularity to the show worldwide.
The show has made the hearts to skip the beats multiple times whenever the show stoppers Anika and Shivaay shares the same frame. SHIVIKA never fails to make the audiences to hold their breath. Their burning chemistry set the screen on fire and this is the reason fans still miss Shivaay and Anika on their screens.
Fight, cute or romantic; Shivika's performance was drool worthy in every scene. The lovebirds of ISQHBAAZ without any doubt have given many hot and romantic love scenes but among the all romance on the 'Laal Ishq' song sequence was breathtaking and intense.
So here today we will take you down to the memory lane of Shivaay and Anika's intense romance.
The scene starts with founding no one in the house Shivaay and Anika spends the quality time with each other.
Anika plans a surprise for Shivaay to cheer him up. She cooks pasta for Shivaay and he hesitates to taste it. Meanwhile, Anika hears some people talking and Shivaay excuses himself and goes to see them.
Later, Anika comes to Shivaay and he tells her that few painters were here to paint the wall but he asked them to go. Anika ask but why, Shivaay tells to her because he wants no disturbance in the house today. He further throws red paint on Anika.
Anika stands red. She throws red paint back on Shivaay. The duo gets closer. Song (Laal Ishq) plays in the background and SHIVIKA was high on the romance. Check out glimpse of the scene below.
vedio credit goes to the uploader!
Tell how your favorite Shivaay and Anika moment and how much you miss SHIVIKA, tell us in comment section.
Stay tuned for more news, spoilers and latest updates.