Hello readers, I am back with my chuddy-buddies Just ShowBiz. Wow dearies, new look!! Ahan!! I am lovin it!! (though I love burgers more :P)
Well, I am definitely NOT a serial killer not even serial watcher. I am just a constant serial ignore-er.   Kitchen politics goes beyond my head. But recently from few months Four Lions' Ishqbaaaz grabbed my attention. Ummmm they are good with on-screen romances and has given memorable shows like Iss Pyaar Ko Kya Naam Doon? and Qubool Hai.
This show is gaining popularity chart with every single day. After forced marriage track (as usual) the show not only grabbed more loyal viewers (as usual) but also climbed TRP charts (as usual). Currently kidnapping track is going on (yawwwnnn! as usual) in show where Anika (Surbhi Chandna) gets kidnapped by psycho and evil Daksh (Karan Khanna) and Shivaay (Nakuul Mehta) comes for a rescue. (ummmm as usual)
Now that's the point. Why I am mentioning when it's usual? Main reason for a separate mention is not the track but the treatment to the track. While Surbhi plays with expressions immaculately in playing damsel-in-distress, Nakuul's countenance hits you deeply when he repents, tear-less and flawless. Okay, he is knight in shining armor too for his lady love in show. Karan's evilness makes viewers hate him more. Grrrr ….I felt like "Karan, tumhe kaccha kha jaaongi". Ha-ha-ha-ha. The trio played mixed emotions of anger, devastation, betrayal, defensive or offensive yet in love, all at same time quintessentially.
I am pasting few highlights, have a look readers. And yes, a special note at the bottom.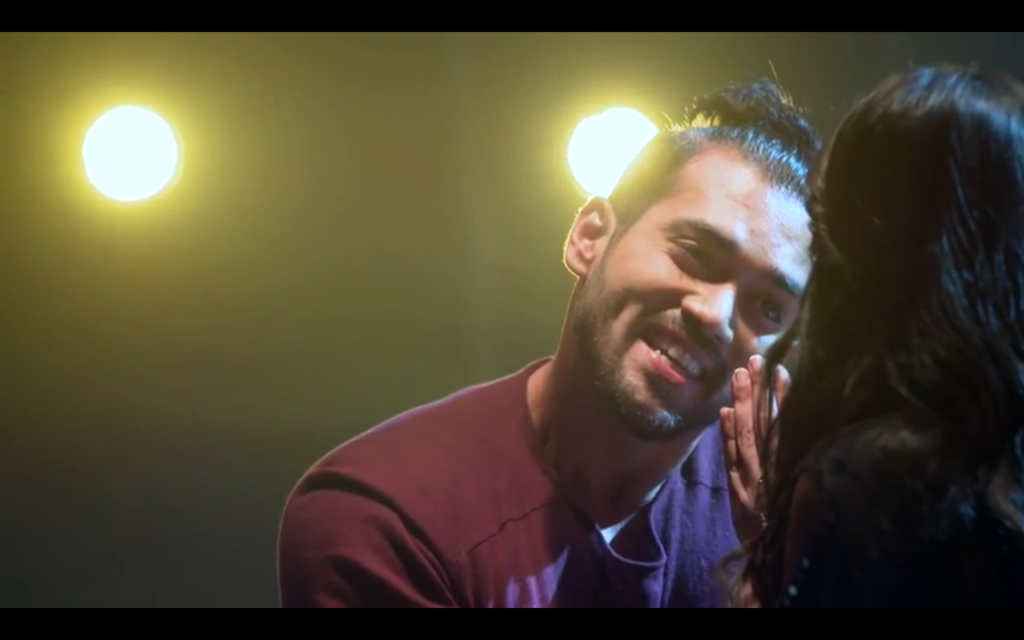 No doubt, the man sitting at directorial seat has an imagination which is unique still connectable. He has mastered the romances specially Mills and Boons type. A round of applause for Lalit Mohan sir. Once, when I had an interaction while Qubool Hai shoot, I praised the perfect ambiance of magical blue. Glad that he carried the same with sets of Ishqbaaaz too. Well done creatives. Lastly, Lalit sir, I want to ask when you are taking out time to give us our long pending interview?