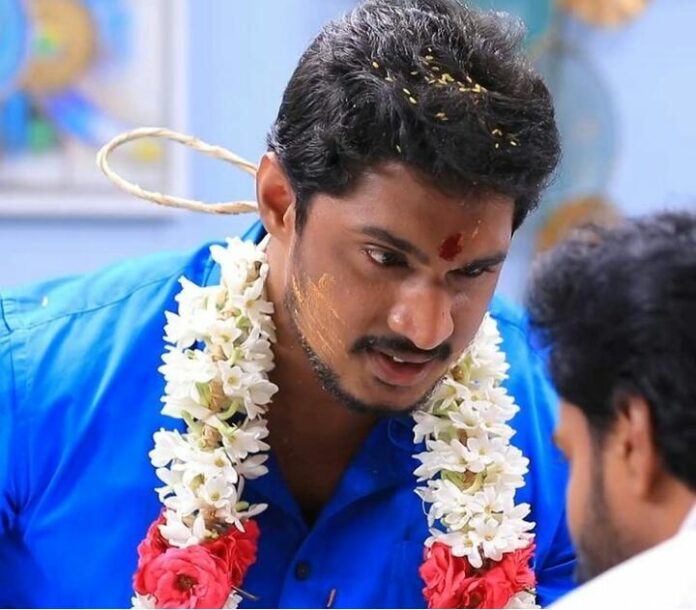 Vijay tv fame Nam Iruvar Namak Iruvar successfully completed the first season of it . Now they launched the old season. As expected its doing well and maintaining the good response from audience. Second season revolves around Mayan and Maha love story one side and how Mayan gonna fullfill the condition on his father's will.
This story revolves around Mayan and Nachiyar family . Now this show focusing on Mayan unhappy married life with Maha and the ignorance of Nachiyar family.
In the previous episode Mayan came to know that Maha applied Passport to leave him. He tried to convince her but went in vain. Maha pretend like falling Mayan hold her safely. Maha caughted him red handed. Nachiyar made a request to Maha. Muthuraj dirty move against Mayan. Maha locked Mayan emotionally. Kathi gave advise to Mayan
In the latest episode Mayan doing Rituals to Muthuraj. Vadivu and Muthuraj testing Mayan patience using this rituals. Muthuraj insulting Mayan. Maha and Nachiyar gets disappoint with Muthuraj. Maha apologise to Mayan. Mayan reveals to her that he done everything for Gayathri. Maha rush to take marriage date. Mayan assures to Gayathri he will take care of everything.
What will happen next? Will Gayathri marriage happen with Adhavan or not? Upcoming episode will answer to our all questions stay tuned with our space for more updates.