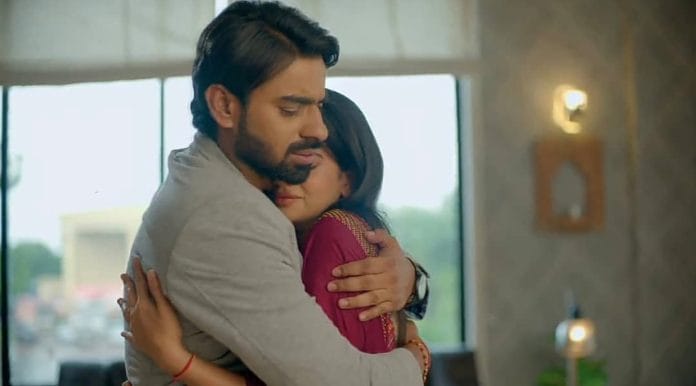 Namak Issk ka Spoilers, Upcoming Story, Latest Gossip , Future Story, Latest News and Upcoming Twist on Justshowbiz.net
Colors TV show Namak Issk ka is nearing its finale and things have started to unfold now. Kahani and Satya have joined hands in their fight against Iravati. Iravati's plan are failing again and again but she is ready with her final plan of killing Kahani and framing Satya for the murder. It will be interesting to watch how Kahani escape her plan and bring out Iravati's truth in front of everyone.
In the previous episode Gunjan hit Satya on head and brought her out. Yug decided to change Meera's hospital so that Iravati cannot find her. Gunjan blindfolded Satya and took her out. Satya freed herself and teased Gunjan. Satya ran away from there before Iravati comes there. Satya called Yug and tells she has brought her mother to the hospital Yug told. Yug told her to go to hotel and take rest and she should thank Kahani not him. Yug told the doctor to call Iravati or he will get his license cancelled for blackmailing the patient.
The doctor told Iravati that Satya discharged and took her mother with her. Rupa asks Kahani to tell her where is the real Kahani and she will help her in whatever her problem is. Iravati scolded Rupa and threatened Kahani. Kahani's report came and she is pregnant. Raunak asked Yug if he is the father of this child? Kahani heard the news and is glad that she is about to become a mother. Everyone thinks she is Satya and taunts her as they don't even know who is the father of this child.
Kahani is about to tell Yug everything but Rupa came there and tells Yug that someone called her. Yug and Kahani thought Satya might be in trouble. Yug told he will check her out and when he returns Kahani has to tell him everything. Iravati stalled Kahani while Raunak goes to her room.
Keep checking this space for latest updates on your favorite shows.