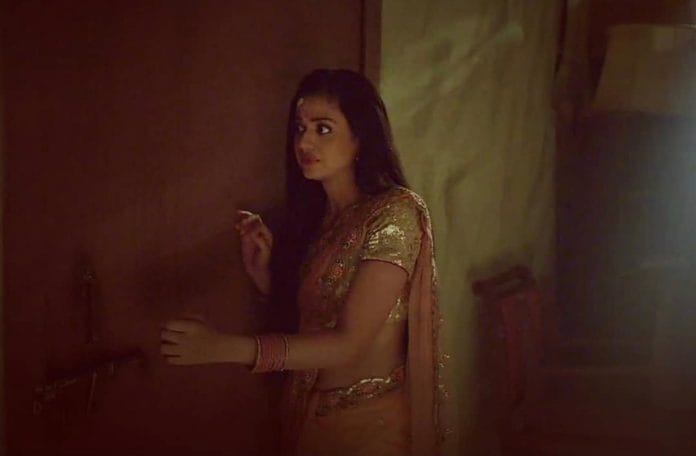 Namak Issk ka Spoilers, Upcoming Story, Latest Gossip , Future Story, Latest News and Upcoming Twist on Justshowbiz.net
Colors TV show Namak Issk ka is nearing its finale and things have started to unfold now. Kahani and Satya have joined hands in their fight against Iravati. Iravati's plan are failing again and again but she is ready with her final plan of killing Kahani and framing Satya for the murder. It will be interesting to watch how Kahani escape her plan and bring out Iravati's truth in front of everyone.
In the previous episode Karan came home and told Yug that his wife's intentions are not good. He goes on and told the family about Satya's plan and how she made him look good in Iravati and Gunjan's eye. Karan told everyone that Satya faked fainting in the temple and she offered Karan a role in the movie and forced him to marry Gunjan.
Yug slapped Karan and told he will trust his wife and told Karan to get out of the house. Gunjan told Yug doesn't worry even a little about me. Saroj told her not to worry she worries about her. Iravati and Grandmother insulted Satya. Yug told Rupa that this girl is not his Kahani and now he will find his Kahani.
Kahani thought Satya is not her sister or else she would not have cheated on her like this. Yug told Gunjan blackmailed Kahani and did so many mistakes but she was not punished and now they want to punish Kahani? Rupa told we forgave Gunjan everytime so today we will do the same with Kahani. Satya apologized to Iravati and leaves from there. Kahani started digging the wall harder and escapes from the basement. Satya came looking for Kahani in the basement but Iravati locked her inside the room. Iravati planned to make Yug believe Satya abducted or killed Kahani.
Ravikant told Yug that this girl cannot be Kahani. Yug thought she is definitely an imposter. Iravati told them that somebody is there in basement. Everybody is going towards basement but Kahani rang the bell and faints in Yug's arms. Iravati told Gunjan to listen carefully to her plan and make no mistake this time. Yug told Rupa he cannot understand if this is Kahani or an imposter.
Keep Checking this space for latest updates on your favorite shows.