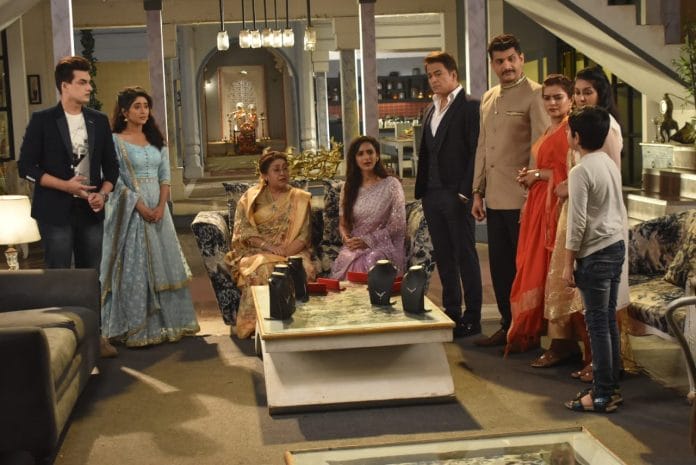 Yeh Rishta Kya kehlata Hai Spoilers, Upcoming Story, Latest Gossip , Future Story, Latest News and Upcoming Twist on Justshowbiz.net
Sirat takes an oath to prove herself not guilty in Yeh Rishta Kya Kehlata Hai. She urges Goenkas to support her mission. Sirat also asks family not to get separated because of her and bear her for next 7 days. Manish leaves the place. Sirat says Manish is not convinced. Kartik says Manish didn't said no too and he is sure, he will get convinced.
Suhasini asks Kartik to break Sirat's fast. Sirat asks Suhasini if she can go to her room to complete the ritual. Suhasini allows Sirat. Swarna and Surekha along with Manish and Akhilesh break her fast. Sirat see the moon. Kartik asks Sirat to have food as she unwillingly kept fast by not eating because of circumstances. Sirat asks Kartik to have food as he too didn't had anything since morning. Kartik says to Sirat he is not hungry. Sirat asks Kartik to speak the truth. Kartik says Suhasini kept his food in her plate. Sirat says to Kartik that, he can share the food with her. Kartik and Sirat eat along.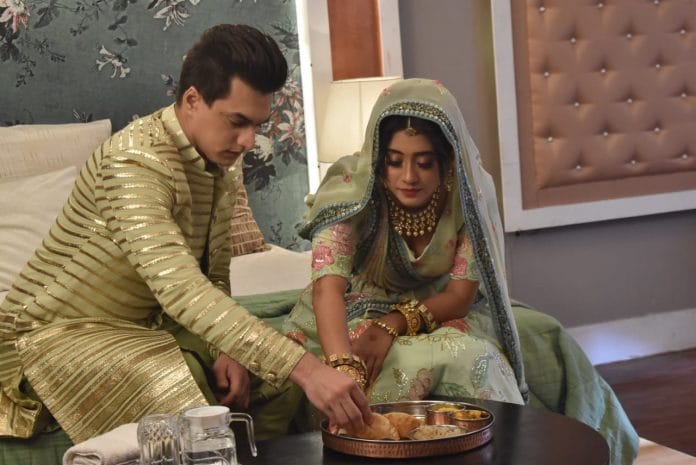 In the meantime, Kairav learns about Sirat and Kartik's fake wedding. He gets upset. Kairav still wishes for Kartik and Sirat's real reunion. Furthermore, Sirat sleeps with Kairav. Swarna asks Sirat to share Kartik's room as she is his wife. Sirat hesitates but Gayu and Swarna takes Sirat to Kartik's room. Later, Sirat insist to sleep on couch while, Kartik asks former to sleep on bed. Both falls on bed and shares an eye-lock.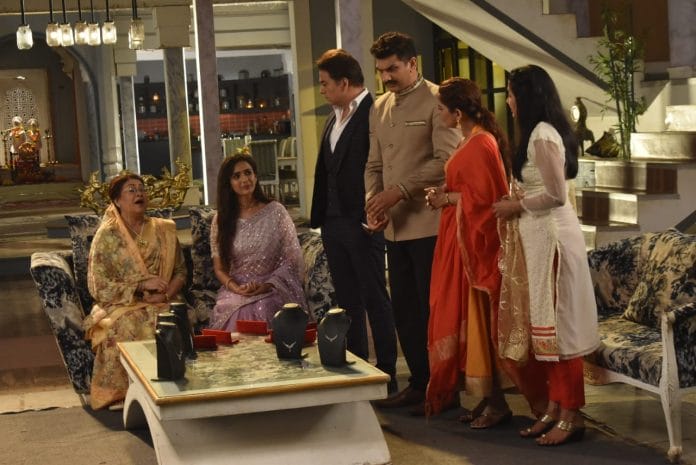 Other side, Narendra vows to bring more hurdles for Sirat. In the upcoming episode, viewers will see, Suhasini asking Sirat and Kartik to perform post-wedding ritual. Do Sirat and Kartik's lie will come in front of Goenkas? Keep watching the show to know more.
Follow us for more TV news, spoilers and latest updates