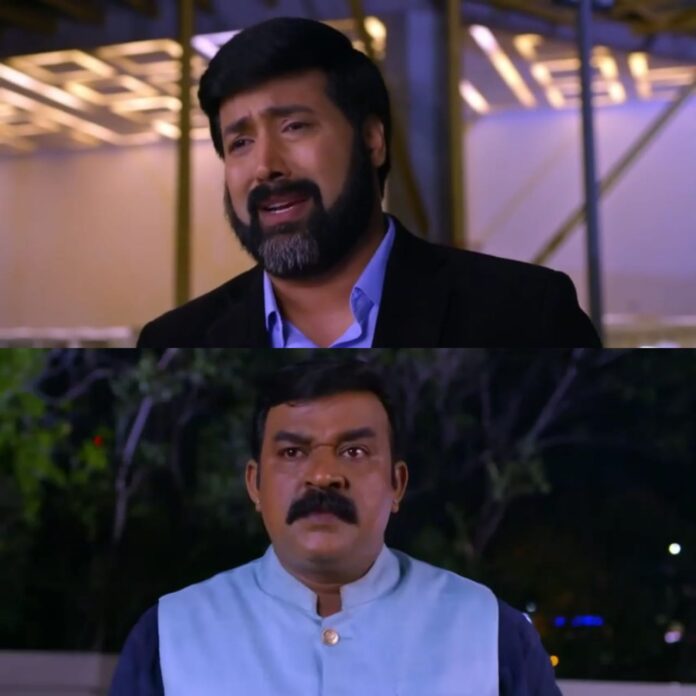 Zee Tamil's recently started series Neethane Enthan Ponvasantham has managed to grab viewers' attention since the first day itself and it's now building up for an exciting twist in its storyline.
The story is about Surya Prakash, a 40 years old business tycoon, falls in love with Anu, a 20 years middle-class girl.
Previously it was seen that Surya and Anu were thinking about their meeting in the temple. Surya and Shradha had a discussion about God and His will. Anu decided to let Goddess decide her and Surya's destiny. Anu informed her parents about going to Banglore. Subu and Pushba were shocked and decided to talk to Surya about it.
In the upcoming episode, viewers will witness that Anu will tell her decision of going to Banglore to Surya. The latter will be shocked as well as upset. Pankaj, Meera will be happy and they will prepare Anu's send-off party. During the send-off party, Surya will be sad and as well as Anu. Surya will go to the terrace to change his thoughts. Pankaj tries to lift his mood. He will say Anu had lost in her challenge and goes to Banglore and will ask Surya not to be sad. The latter will tell he had lost in the challenge. Pankaj will look at him confused. Surya will say he had met Anu before 24 hours end and will narrate what happened in the temple. Pankaj will look on shocked.
Will Surya stop Anu from going to Banglore? Will Surya accept they are destined? What will be Pankaj Meera's next move?
All these questions will be answered in the upcoming episodes. To know what is going to happen next in your favorite show Neethane Enthan Ponvasantham, keep watching the serial and stay tuned to this space for new daily updates.